Indium Corporation has released NC-702, a no-clean, near-zero residue, halogen-free adhesive solution designed for holding parts in place during placement and reflow processes.
Designed for use in a formic acid reflow environment, NC-702 is specially formulated with high tack to hold a die, chip, or solder preform in place without movement, creating a low-cost tooling-free solution over pick and place investments. While NC-702 has the tack strength to hold materials in place, the material is completely evaporated out during reflow, eliminating the time-consuming post-reflow residue cleaning steps. Benefits include:
No evidence of contamination during reflow, enabling use in formic acid reflow environments without risk of damaging equipment
Flexible application method via dipping, dispensing, or jetting, potentially reducing process costs
Minimal voiding present and good soldering performance; although classified as an adhesive solution, NC-702 does not negatively affect soldering performance
Compatible with molding and underfill material
Compatible with most common SAC alloys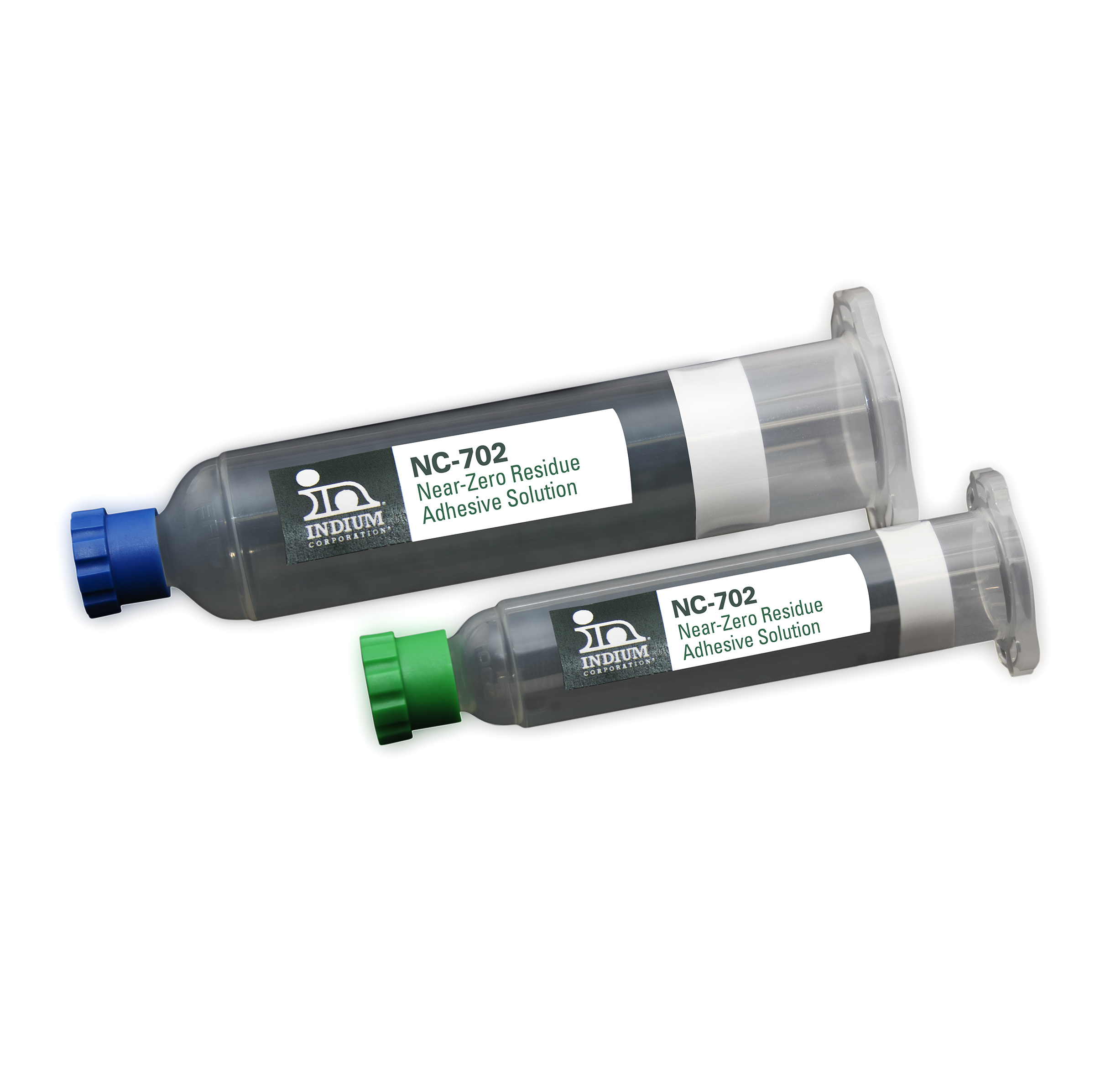 For more information about NC-702, contact Indium Corporation Product Specialist Evan Griffith at egriffith@indium.com.