Test Research, Inc. (TRI), the leading Test and Inspection systems provider for the electronics manufacturing industry, recently opened a new office in Bangkok, Thailand, to accommodate the industry's rapid growth.
Company Name: Test Research Innovation Thailand Company Co., Ltd.
Address: 846/9, Summer La Salle, Room No. B2.1.3-B2.1.4, 1st Floor, Lasalle Road, Bang Na Tai Sub-district, Bang Na District, Bangkok
Phone: +66 0 2 0015558
Email: trith@tri.com.tw
This strategic move emphasizes TRI's commitment to serve its growing customer base in Southeast Asia and neighboring regions, reinforcing support and sales efforts in this vital part of their global expansion.
TRI's cutting-edge Optical Inspection and Test solutions optimize electronics manufacturing and the Semiconductor and Advanced Packaging Industry through AI-powered Inspection algorithms, multiple 3D technologies, metrology measurements, real-time SPC trends, and seamless M2M communications.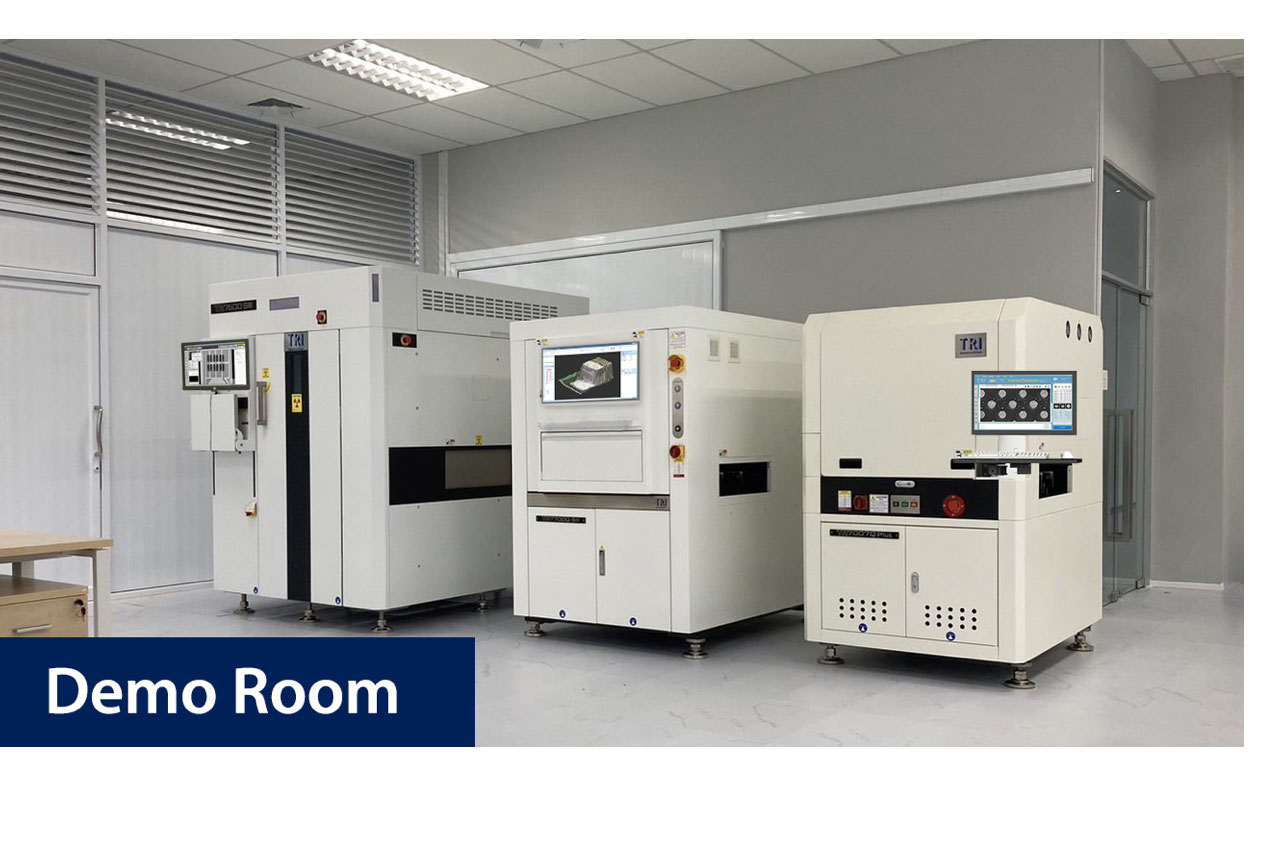 TRI's solution portfolio has a wide range of high-end features and advanced functionality to meet current and future production line requirements. TRI's Test and Inspection platforms enable big data and data traceability, essential for a Smart Factory environment. TRI's solutions comply with Industry 4.0 standards like the IPC-Hermes-9852, the IPC-DPMX, and the Connected Factory Exchange (IPC-CFX).
About TRI
Test Research, Inc. (TRI) provides the most cost-effective solutions to meet a comprehensive range of manufacturing test and inspection requirements, from Optical Inspection solutions to Board Testing.
Learn more at http://www.tri.com.tw.
For sales and service information, please write to us at trith@tri.com.tw or call +66 0 2 0015558.