MacDermid Alpha Electronics Solutions, a global supplier of integrated solutions from our Circuitry, Assembly and Semiconductor divisions that provides unmatched capabilities in electronics design and manufacturing will present five papers at the IPC APEX EXPO Technical Conference taking place January 25-27 at the San Diego Convention Center in San Diego, CA.
The papers, authored by MacDermid Alpha's leading industry experts, will discuss materials and solutions in the assembly process, PCB fabrication for next generation technology, and materials to meet the goals of reliability, performance, cost efficiency and sustainability.
Four of the papers are part of the Assembly, Materials, and Environment Track. The focus of these presentations includes studies on material capabilities and performance attributes of conformal coatings and liquid fluxes, a comparison of vacuum soldering and conventional reflow processes and the impact on solder joint reliability and voiding, as well as a sustainability study on bio-based polymers versus synthetic materials.
A paper in the PCB Fabrication and Materials Track will cover the latest research on material performance of copper plating processes for IC substrate applications as well as the challenge of reducing costs in the manufacturing process.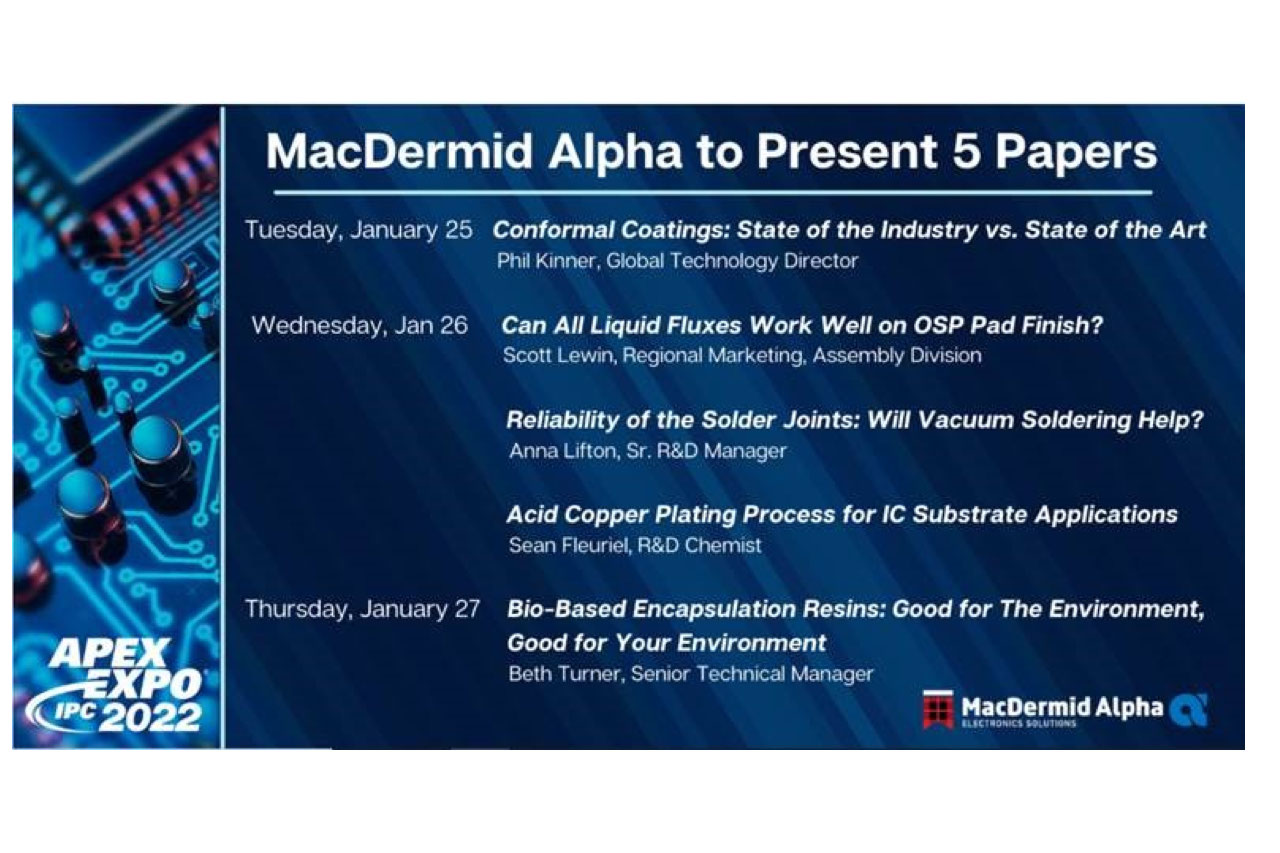 MacDermid Alpha Electronics Solutions will also be exhibiting in Booth 2121 where visitors can learn more about these topics and discover the latest solutions from the Alpha, Kester, MacDermid Enthone, Electrolube, and other brands of MacDermid Alpha.
For additional information, please visit MacDermidAlpha.com