Indium Corporation R&D Manager, Alloy Group and Principal Research Metallurgist Dr. HongWen Zhang will present at the SMTA Empire Expo & Tech Forum on September 26 in Syracuse, NY. Also at the conference, Regional Sales Manager Emily Belfield will host a panel discussion, Generational Differences in Today's Workplace.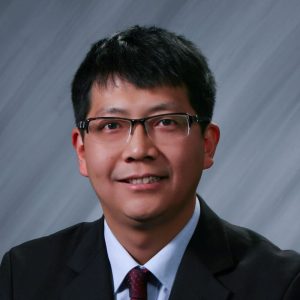 Dr. Zhang's presentation, titled A Bismuth-Free In-Containing Lower Temperature Lead-Free Solder Paste for Wafer-Level Package Application that Outperforms SAC305, will evaluate a novel solder powder paste technology which has been used to develop an innovate, bismuth-free, indium-containing solder paste for low-temperature soldering. The paste has been successfully used in board-stacking bonding with a 200°C peak temperature profile for 5G mobile phones due to the excellent drop shock performance. The joint of the wafer-level package experienced high stress/strain during thermal cycling, which led to the joint cracking right beneath the interface joining the wafer bonding pad and solder. Durafuse® LT was used to assemble a wafer-level package (WLP256, full-array, 0.25mm diameter SAC305 balls and 0.4mm pitch) with the 200–240°C peak temperature reflow profiles with a constant paste-to-ball ratio of 1:4. Hybrid joints were created using the minimum 200°C peak temperature, which had two distinct areas: (1) the mixing zone dominated by the In-containing paste on the PCB side, and (2) the area immediately above the mixing zone which retained the initial SAC305 morphology. Indium is present in multiple forms within the mixing zone, including In/Sn4 (γ) phase, Sn(In) solid solution, and In4/Ag9 or In4/Ag9/Ag3Sn composite precipitates. The full-mixing homogeneous joint was formed by raising the peak temperature to 210°C, yielding a similar microstructure to the traditional SAC305 joint of the networked Ag-containing precipitates embedded in the Sn matrix. The In/Sn4 phase was not observed in the full-mixing homogeneous joint while Sn(In) solid solution and In4/Ag9 or In4/Ag9/Ag3Sn composite precipitates remained. TCT (temperature cycling) was run under a -40°C/125°C temperature range and a 20-minute dwelling profile. Regardless the reflow profiles, Durafuse® LT outperformed SAC305 in TCT by 11% or greater. The 210°C peak temperature profile resulted in a more than 30% improvement compared to the SAC305 paste. The joint cracking was localized to the solder joint below the wafer-solder interface, similar to the SAC305 joint.
As manager of the alloy group in Indium Corporation's R&D department, Dr. Zhang's focus is on the development of Pb-free solder materials and the associated technologies for high-temperature and high-reliability applications. He was instrumental in inventing the new alloy technology to combine the merits of constituents to improve wetting, reduce processing temperatures, modify the bonding surface, and control the joint's morphology, thus improving reliability. As principal metallurgist, he is also responsible for expanding metallurgical innovation. He and his team are responsible for using metallurgical insight to develop new products, implement improvements to existing processes and products, and measure results.
Dr. Zhang has a bachelor's degree in metallurgical physical chemistry from Central South University of China, a master's degree in materials and engineering from the Institute of Metal Research, Chinese Academy of Science, and a master's degree in mechanical engineering and a Ph.D. in material science and engineering from the Michigan Technological University. He has a Six Sigma Green Belt from the Thayer School of Engineering at Dartmouth College, and is a certified IPC Specialist for IPC-A-600 and IPC-A-610, as well as a certified SMT Process Engineer. He has extensive experience in various aluminum (Al) alloys and fiber/particle reinforced Al-based composite materials, and Al-rich and ZrHf-based amorphous alloys. He has co-authored two book chapters on high-temperature lead-free bonding materials, has had a number of patents filed, and has been published in approximately 20 journals in the fields of metallurgy, materials science and engineering, physics, electronics materials, and mechanics.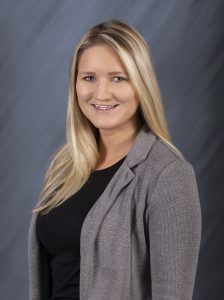 As regional sales manager, Belfield is responsible for maintaining existing sales and driving new qualifications and sales through effective account management and coordination of resources in the Northeast Americas region. She joined Indium Corporation in 2020 as a Technical Support Engineer where she provided technical assistance to resolve soldering process-related issues. Belfield earned a bachelor's degree in chemical engineering at Syracuse University. Currently VP of Membership, she has served as an officer for SMTA Empire Chapter for two years.
About Indium Corporation
Indium Corporation® is a premier materials refiner, smelter, manufacturer, and supplier to the global electronics, semiconductor, thin-film, and thermal management markets. Products include solders and fluxes; brazes; thermal interface materials; sputtering targets; indium, gallium, germanium, and tin metals and inorganic compounds; and NanoFoil®. Founded in 1934, the company has global technical support and factories located in China, Germany, India, Malaysia, Singapore, South Korea, the United Kingdom, and the U.S.
For more information about Indium Corporation, visit www.indium.com or email jhuang@indium.com. You can also follow our experts, From One Engineer To Another® (#FOETA), at www.linkedin.com/company/indium-corporation/.