Austin American Technology (AAT) is pleased to announce that it recognized two of its manufacturers' representatives with awards during the 2023 IPC APEX EXPO at the San Diego Convention Center in California. Jim Rittman with Aligned Solutions was awarded 'Top Sales 2022' and Don Dennison with PIT Equipment Services was awarded 'Most Improved Territory'.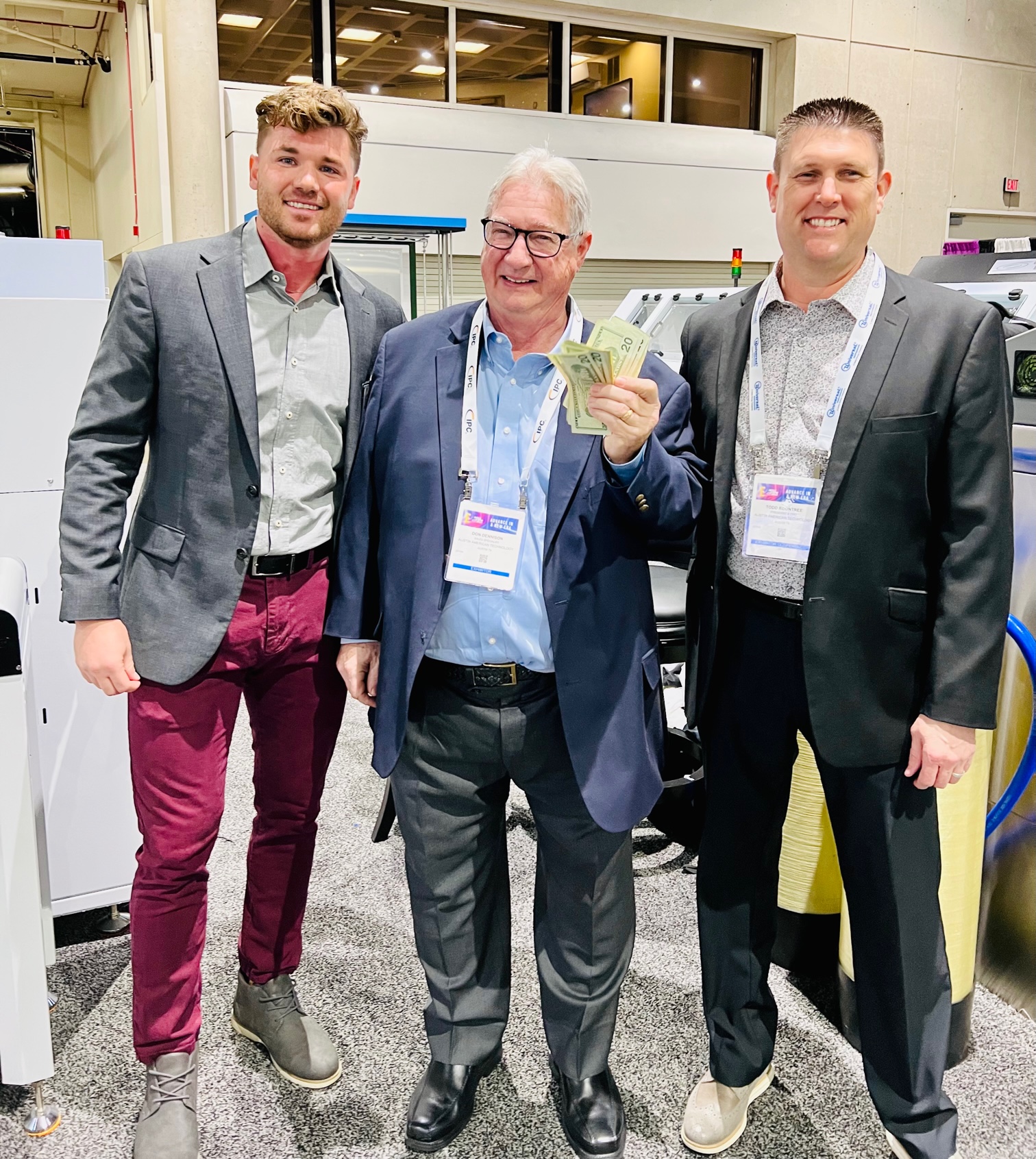 Mr. Rittman represents AAT throughout Michigan, Northern Indiana and Western Ohio. AAT President & COO, Todd Rountree commented: "Jim Rittman has been an asset to the AAT team for several years and is always a top performer. He maintained his high level of expertise and exceptional hard work to reach the prestigious honor of AAT's top salesman of the year 2022. Jim's attention to detail, follow through and knowledge are the keys to success in everything he does and we are extremely proud to have him in the AAT family."
Global SMT's award-winning Rep of the Year for 2022, Don Dennison of PIT Equipment Services, LLC represents AAT on the east coast. Rountree added: "Don Dennison came to AAT highly recommended and he definitely did not disappoint. Don has taken an under-performing territory and turned it into one of our most active and successful. His hard work, focus, knowledge and relationships are second to none. Don has quickly become one of our most revered representatives and we are most delighted to have him as a member of the AAT family."
AAT cleaners are design-driven by the science of cleaning. They are used for the following applications: Printed Circuit Board (PCB) Cleaning, Surface-Mount Technology (SMT), Stencil & Misprint, Flip Chip, and BGA, in several industries including: automotive, medical, military, and aerospace. All cleaners are manufactured and built to each customers' specific needs in Austin, Texas.
For more information about Austin American Technology, please visit www.aat-corp.com.