STARTEAM GLOBAL, a leading manufacturer of Printed Circuit Boards (PCB), technology and service solutions, is pleased to announce the opening of our new PCB manufacturing factory in Prachinburi, Thailand, on Wednesday 27th September 2023.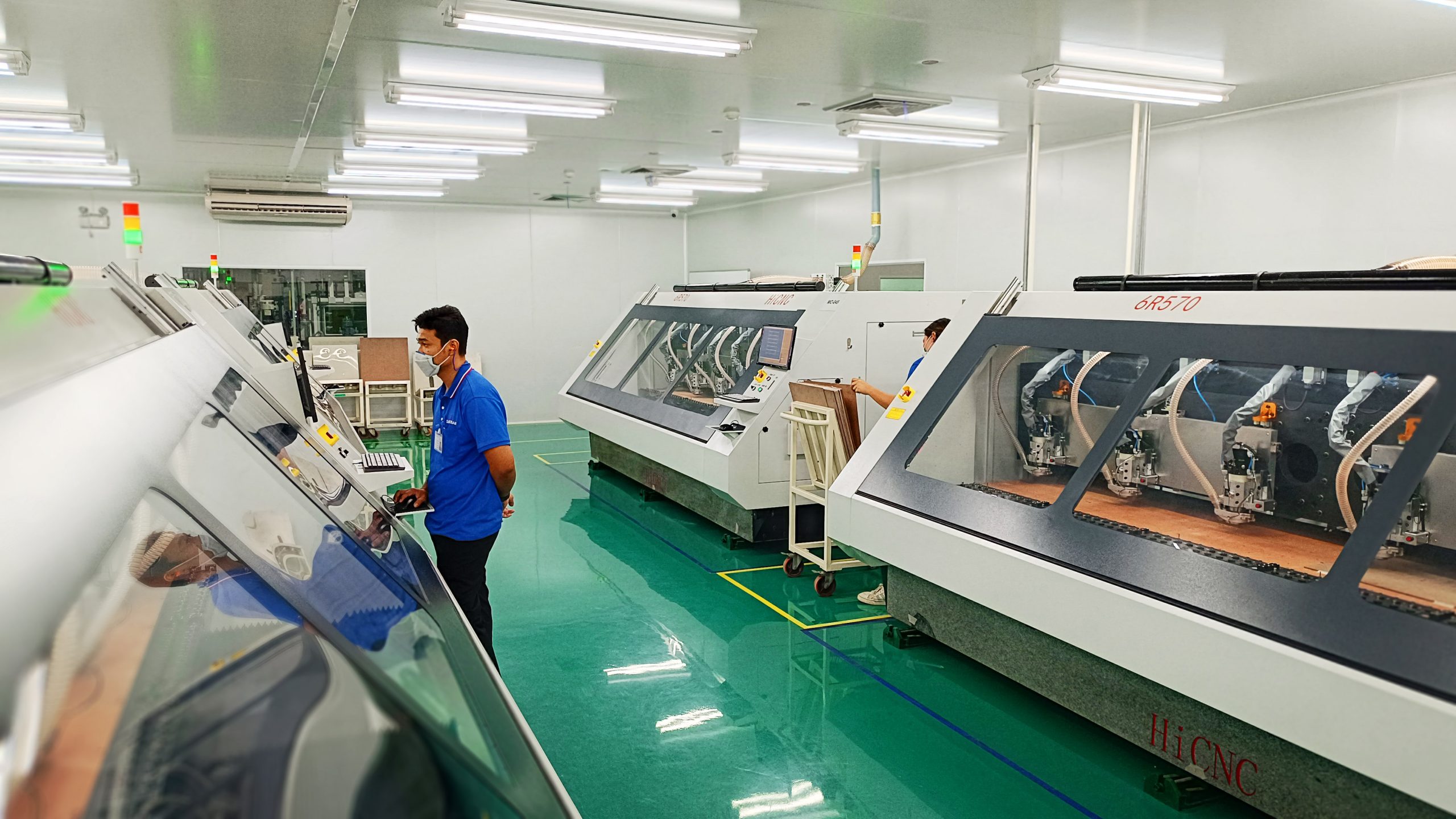 Thailand's Industrial-Rich Province, Prachinburi: The Optimal 'Golden Location'
In addition to our existing operations in Jiangyou, China, this expansion marks a significant
move in our global long-term growth strategy to diversify our operations, increase production capacity, and enhance synergy and resource utilisation, to better serve our clients worldwide. With Thailand being ASEAN's largest automotive player, it has also become a key hub for the electronics industry, ensuring the efficient production of high-quality PCBs.
Nestled in Prachinburi province, just east of Bangkok, our Prachinburi STARTEAM (PST) factory operates in the dynamic 304 Industrial Park, which serves as an optimal location and an abundance of skilled workers for the automotive and electronics industries. With a well-developed infrastructure, the industrial park is known as the 'Golden Location'. A highly advantageous site situated 14-20 metres above sea level, the location boasts a certified drainage system, mitigating the risk of flooding for businesses and industries. Additionally, the site is equipped with high-quality on-site infrastructure, including robust water and electricity systems that can cater to enterprises of all sizes. A selection of accommodations is also offered for staff and visitors, complemented by convenient access to commercial zones and recreational facilities.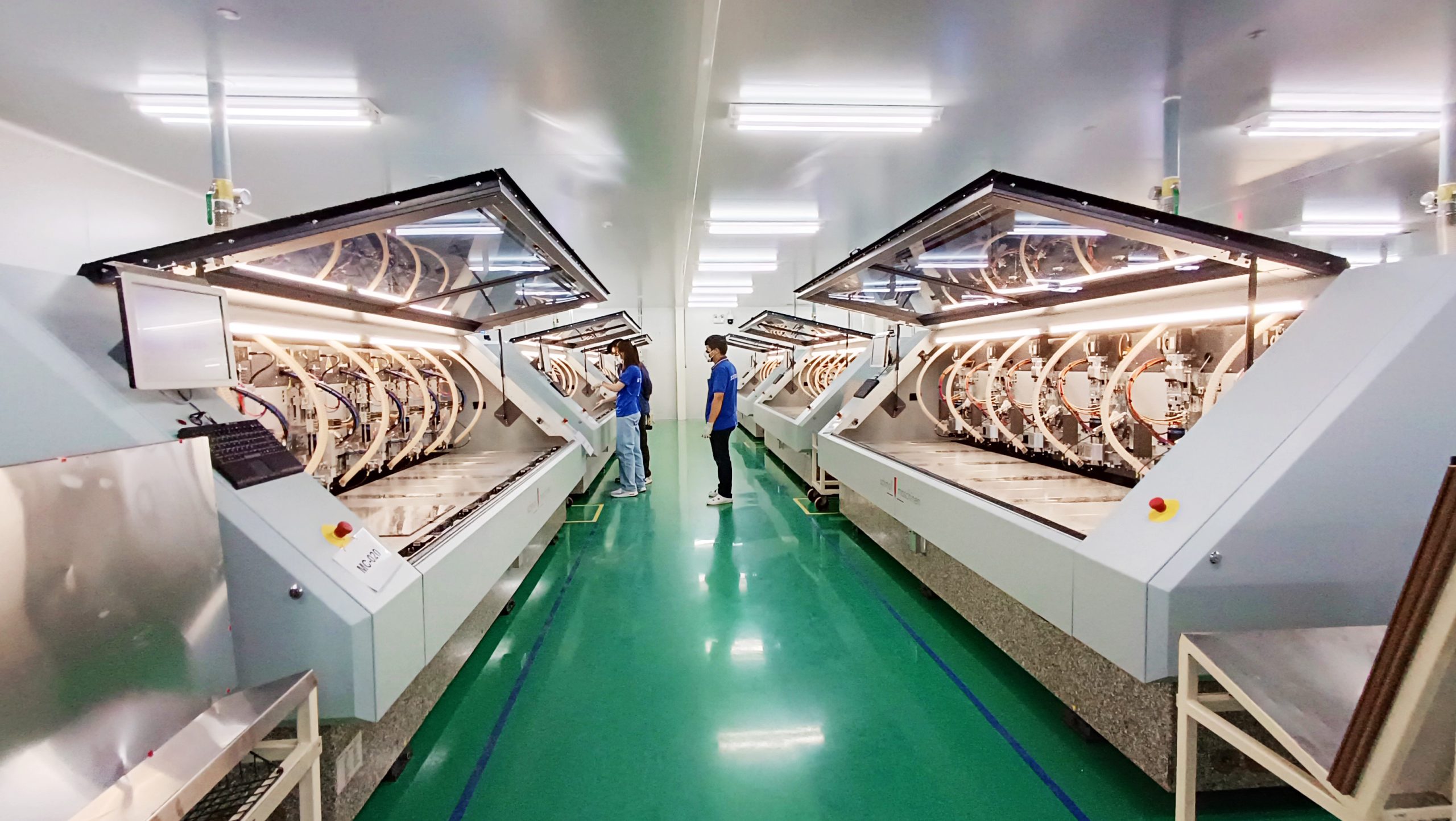 New Investment Bolsters Supply Chain Resilience Under China+1 Strategy
It is important to clarify that our investment in Thailand is not a relocation of our operations from China. The decision to open PST is in line with our China+1 strategy, aimed at diversifying our manufacturing locations while maintaining our commitment to our existing facility in China. This expansion allows us to meet the increasing demand for our products and strengthen our position and relationships with our valued customers in the ever-evolving geopolitical landscape.
Efficiency, Quality, and Sustainability: The Cornerstones of Our Ventures
To maximise productivity, we utilise a variety of industry-leading machinery, including 12
drilling machines (model no. N6-200) from Schmoll Maschinen. Each machine boasts 6 spindles that can rotate at speeds of up to 200k RPM, with half featuring controlled depth drilling. Our other notable machines include Laser Direct Imaging (LDI) technology from Hans Laser and Wet Processing from Universal (UCE) to ensure unparalleled precision and product excellence.
Moving forward into this exciting new venture, we remain committed to adhering to a stringent automotive quality mindset that prioritises efficiency, quality, traceability, and sustainability. Our operations will incorporate the following:
Automotive Quality Approach: We strive for constant precision, offering efficiency and quality that aligns with the highest automotive standards.
Smart Manufacturing: Our facility is highly automated and digitally enabled, ensuring accuracy, reliability, and speed in our deliverables.
Integrative Technology Network: By integrating machinery, manpower, and big data through a single, cohesive ecosystem, we leverage intelligent systems including AI production scheduling, Manufacturing Executive System (MES), and Machine Learning tools to achieve optimal efficiency, reliability, traceability, and visibility.
Sustainable Sourcing Strategy: In strategic partnership with our factory in China, we
incorporate our lean manufacturing method and prioritise sourcing sustainable and local
materials.
Beyond ESG Compliance: We commit to meeting and exceeding ESG requirements set by the European Supply Chain Act, demonstrating our dedication to implementing positive environmental, social, and governance impacts.
A Strategic Move: Diversifying Production, Maximising Global Reach, and Enhancing Business Resilience
PST aims to serve as a significant hub for PCB production while benefitting from synergies with our operations in China to add robustness to our global manufacturing footprint. Additionally, we are now uniquely positioned to present supply chain solutions to clients by offering dual sourcing options from China and Thailand, managed seamlessly by one organisation. Serving as a strategic measure to diversify production, maximise global reach, and enhance overall business resilience, we continue to reinforce our market position, deliver innovative solutions, exceptional quality, and professional service worldwide.
To learn more, visit www.starteam.global.