Q Source is pleased to introduce the new Brady S3700 Multicolor + Cut Sign and Label Printer and the M511 Label Printer. Designed to elevate labeling processes, these printers bring a new level of versatility, convenience, and precision to the industrial labeling landscape.
Brady S3700 Multicolor + Cut Sign & Label Printer: Redefining Labeling Possibilities
In the quest for enhanced safety and visual communication, the Brady S3700 Multicolor + Cut Sign & Label Printer stands out as a transformative solution. Offering the power of multicolor brilliance and revolutionary shape cutting, this printer empowers users to create signs, labels and tags tailored to various applications.
One of the standout features is the smarter print technology that facilitates seamless color changeovers in just 20 seconds. Whether you need mono or multicolor labels, the S3700 delivers vibrant visuals that catch the eye and convey critical information quickly and reliably.
The precision XY plotter cutter ensures flawless shapes, letters, arrows, and more, revolutionizing the accuracy and quality of labeling. This printer also maximizes efficiency by stacking pipe markers and fitting multiple shapes per label, minimizing waste and resource consumption.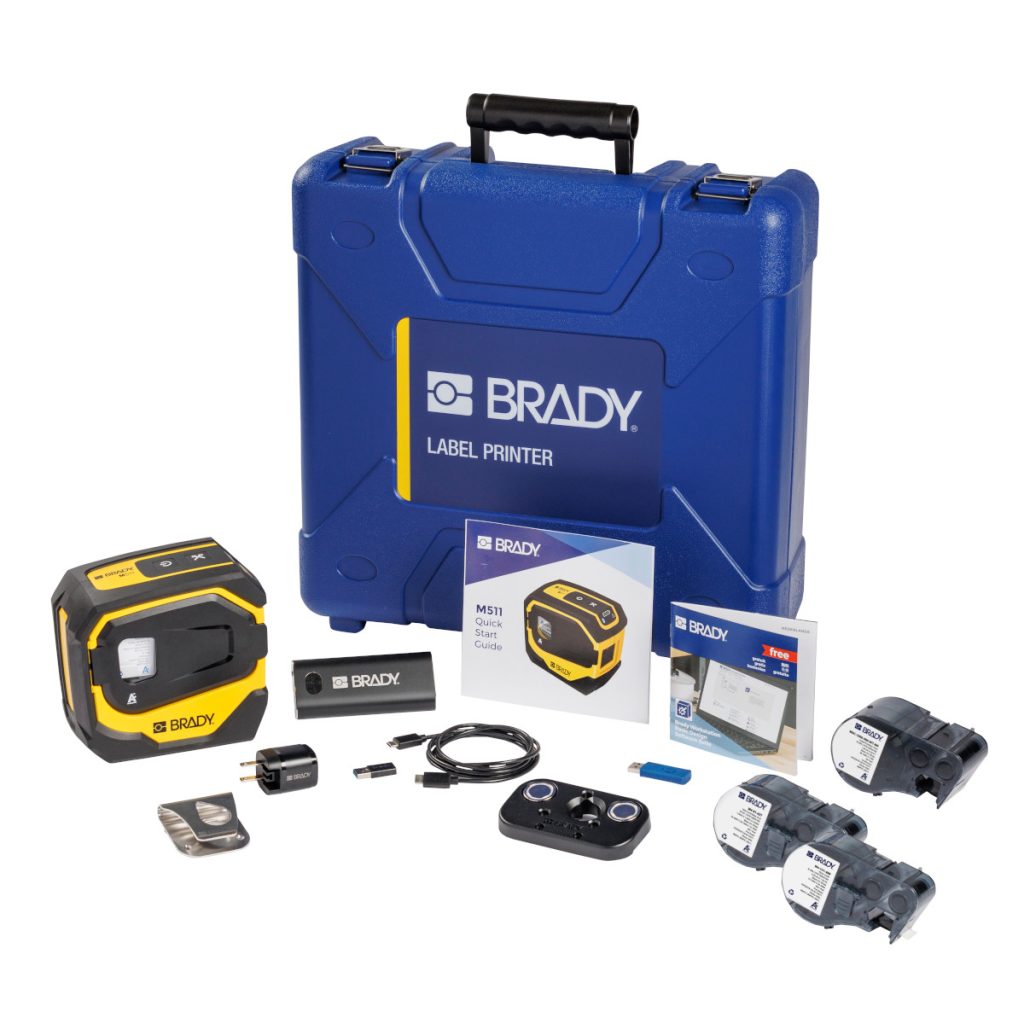 M511 Label Printer: Seamless Connectivity
Brady's new M511 Label Printer is designed to facilitate labeling flexibility and connectivity. Equipped with Bluetooth capabilities, the M511 enables seamless connectivity to up to five devices simultaneously, optimizing collaboration and workflow efficiency. With edge-to-edge printing capabilities on labels up to 1.5″ wide, the M511 ensures that important messages are clearly visible and easy to read.
The M511's user-centric approach is further emphasized by its mobile app and software compatibility. This allows users to design and print labels from their phones, tablets or laptops, eliminating the need for unnecessary rework and speeding up the labeling process.
Q Source is a distribution leader for a wide range of commercial industrial products used across multiple industries. For more information about the new Brady label printers and other high-quality brands available at Q Source, please visit www.qsource.com.