The upcoming SMTA High Reliability Cleaning and Conformal Coating Conference, taking place August 29-31 in Dallas, Texas, U.S., will feature presentations by two Indium Corporation experts. Both presentations will take place on August 31.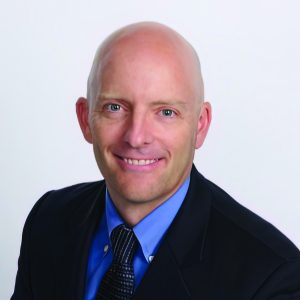 First, Global Head of e-Mobility and Infrastructure Brian O'Leary will participate in a keynote panel presentation titled Strengthening e-Mobility Infrastructure: Overcoming High-Voltage and Environmental Challenges.
The recently introduced U.S. standard requiring 97% up-time performance, combined with the global expectations of consumers and fleet operators for robust and durable EV infrastructure capable of withstanding harsh outdoor conditions, is driving manufacturers to develop weather-resistant, corrosion-resistant, and outdoor-friendly solutions with advanced features. This technical presentation will explore the critical elements of producing e-Mobility modules and the difficulties in maintaining reliability and durability under high voltage, current, and temperatures in electric vehicles and charging stations.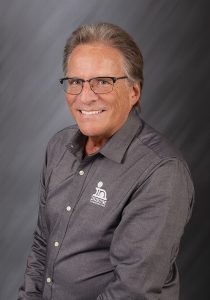 Later in the afternoon, Technical Support Engineer Matt Gruber will deliver a presentation titled A Sustainability Look at a Reliable Low-Temp Process.
Reducing energy consumption is of increasing interest in SMT assembly industries for both cost and sustainability initiatives. However, despite new demands on manufacturers, reliability expectations remain and, in many sectors such as Healthcare and Automotive, have increased. Gruber will examine the energy-saving potential of compounding reflow and cleaning process modifications in circuit board manufacturing. He will also evaluate the assemblies for surface insulation resistance (SIR) and ionic contamination with the goal of providing manufacturers with confidence and guidelines for low-temperature soldering and cleaning implementation.
O'Leary is responsible for promoting Indium Corporation's full range of products and services for e-Mobility, which includes electric cars, trucks, eVTOLs, charging stations, and battery energy storage systems. He joined Indium Corporation in 2014 and has more than 20 years of experience in the electronics industry. He authored two books on electronics manufacturing and currently serves as the chair of the IPC e-Mobility Quality & Reliability Advisory Council. In addition to regular technical conference participation, O'Leary co-hosts a free monthly webcast—EV InSIDER Live—with Loren McDonald of EVAdoption and a high-profile industry stakeholder as a guest. In the webcast, they discuss current pressing issues and hot topics in the rapidly evolving electric vehicle landscape.
Gruber is responsible for providing technical assistance to resolve soldering process-related issues. This includes assisting customers with optimizing their use of Indium Corporation's soldering materials, as well as providing product and process training to current and potential customers. With more than 30 years of experience as a Manufacturing Engineer, he is a subject matter expert for solder integrity, root cause analysis, and problem resolution. Gruber attended the University of Texas at Dallas where he obtained his bachelor's degree in electrical engineering. He is a Certified IPC Specialist, and a Certified SMT Process Engineer (CMTPE).
About Indium Corporation
Indium Corporation is a premier materials refiner, smelter, manufacturer, and supplier to the global electronics, semiconductor, thin-film, and thermal management markets. Products include solders and fluxes; brazes; thermal interface materials; sputtering targets; indium, gallium, germanium, and tin metals and inorganic compounds; and NanoFoil®. Founded in 1934, the company has global technical support and factories located in China, Germany, India, Malaysia, Singapore, South Korea, the United Kingdom, and the U.S.
For more information about Indium Corporation, visit www.indium.com or email jhuang@indium.com. You can also follow our experts, From One Engineer To Another® (#FOETA), at www.linkedin.com/company/indium-corporation/ or @IndiumCorp.