Three electronics businesses are among the first recipients of the Made Smarter Awards, which celebrate excellence in manufacturing.
The scheme has been launched to mark the fourth anniversary of the pioneering Made Smarter adoption programme, a government-funded and industry-led initiative helping SME manufacturers digitalise, decarbonise and drive growth.
158 businesses, representing every part of the North West and a diverse range of sectors, have been recognised for their committed approach to digital transformation.
There are three levels of certification – bronze, silver, and gold – depending on a recipient's engagement and advocacy of the programme.
Among the first 19 'gold' award winners are IOT Horizon, a manufacturer of Internet of Things solutions, based in Rawtenstall, Brainboxes, an electronics manufacturer based in Liverpool, and Atec Engineering Solutions, a manufacturer of electronic and electro-mechanical equipment, based in Salford.
Silver awards have been given to 40 companies, and bronze awards to 158.
IoT Horizon worked with Made Smarter to develop a sensor that utilises state of the art security protocols to secure sensor data, and a platform to support multiple sensors to manage the energy and environment of buildings. As a result the business has doubled turnover and recruited four new members of staff.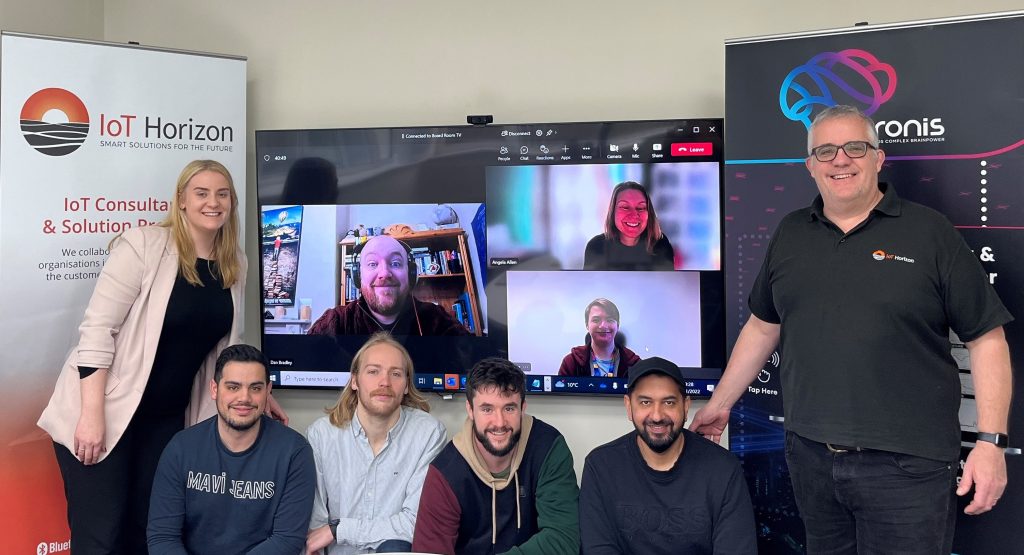 Deyrick Allen, Managing Director, said: "We were one of the first companies to get involved in the North West programme when it was launched four years ago and we continue to be vocal advocates of the multitude of benefits digital transformation offers the manufacturing industry.
"Made Smarter helped our own manufacturing processes which in turn has helped other companies develop their solutions up and down the country. We are absolutely delighted with this award."
Brainboxes, designs, manufactures and ships electronics products globally for a variety of uses including by the British Antarctic Survey and in the Large Hadron Collider.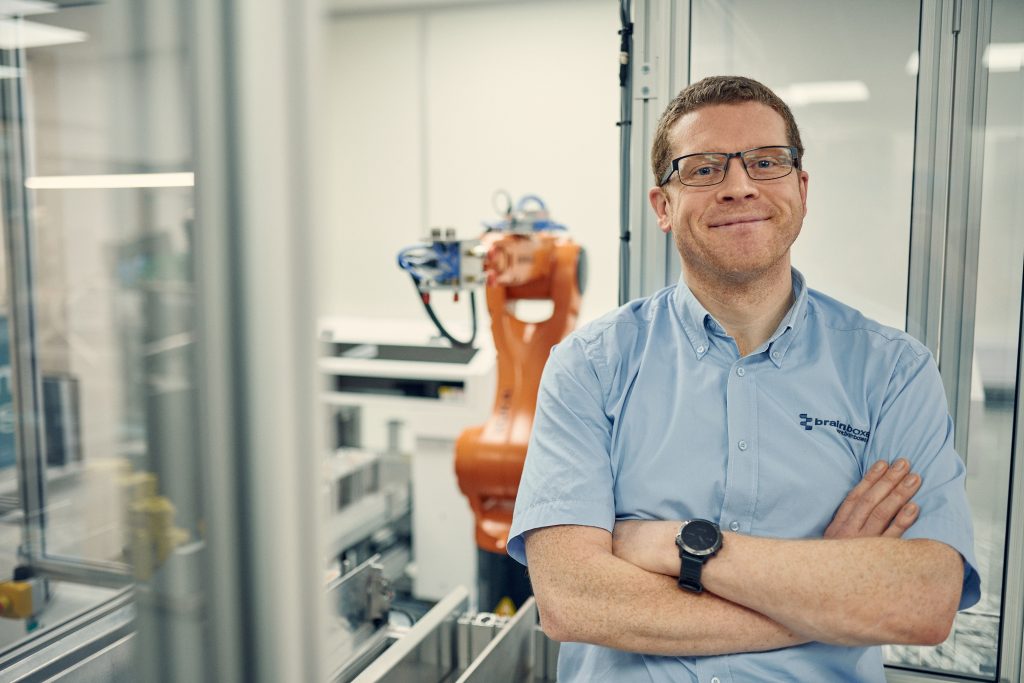 With the support of Made Smarter, Brainboxes invested in a design a bespoke solution which automated the whole process using a UV print solution, which prints a multi-colour label directly onto the product or its casing, and a KUKA KR6 Agilus industrial robot to enable high speed and repeatability.
The solution is driving up productivity, profitability, and sustainability.
Luke Walsh, Managing Director, said: "Everyone at Brainboxes is so grateful to Made Smarter for all the support we've received along the way in our digital transformation journey. We are delighted to receive a Gold Award, and thanks to the funding and expertise from the programme, we've been able to accelerate our digital strategy, step-up our process improvement, and achieve some truly amazing results during a challenging time for the industry."
Atec Engineering Solutions used Made Smarter to create a digital transformation strategy, mapping out a roadmap of key challenges and solutions, before investing in a project to integrate its systems across the shopfloor.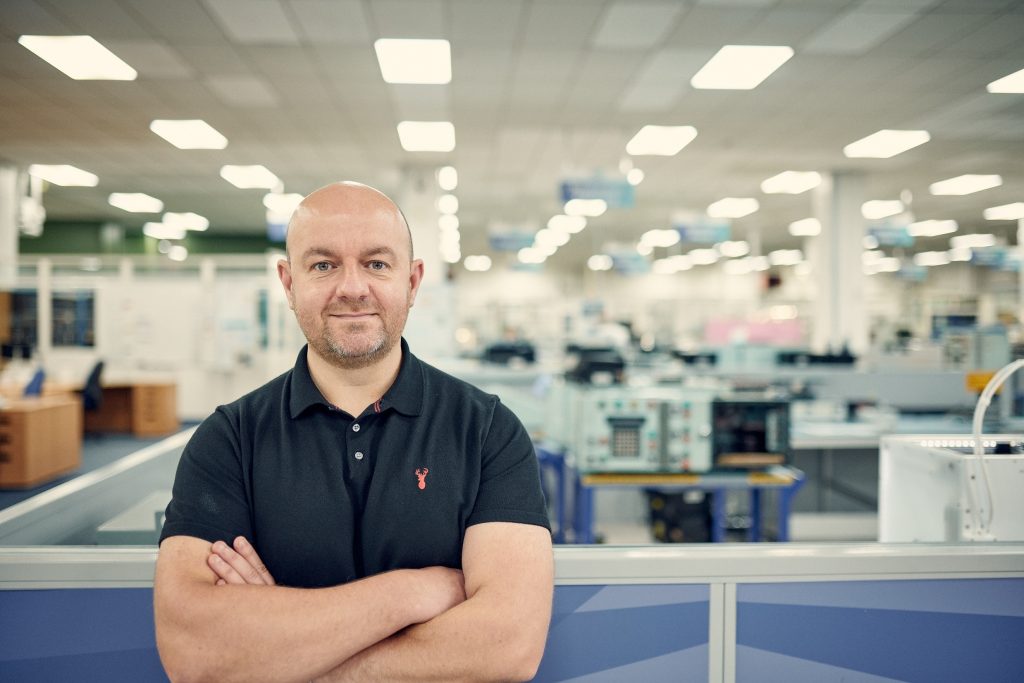 John Bowden, Managing Director, said: "We're extremely proud and humbled to be among the winners of the Made Smarter Gold Awards. 
"As a small business, opportunities for innovation are paramount to our future success, and we are truly grateful for all the support received. The programme has enabled Atec access to a huge amount of knowledge, collaboration, funding and a chance to improve our operations and processes significantly."
To date, the North West programme has provided specialised support to over 2,500 businesses. Its advisors have imparted expert, impartial technology advice and digital transformation workshops to help create a digital roadmap, skills support and leadership training, and grants towards technology projects.
Some businesses have adopted technologies that enable them to integrate systems, capture and analyse data, and even create simulations of their plants and processes. Others have adopted 3D-printing, automation, and robotics to solve business challenges and meet increased demand.
These investments have created 1,300 new manufacturing jobs, upskilled 2,400 existing roles and added over £209M in GVA for the North West economy. Businesses are also benefitting from improved productivity and revenue, increased exports and lower energy bills, and a reduced carbon footprint.
Commenting on the awards, Donna Edwards, director of Made Smarter's North West adoption programme, said: "The Made Smarter adoption programme is a huge success story for UK manufacturing. It has inspired leadership and evoked change in hundreds of businesses through technology and new skills. 
"Digital transformation can be hard, particularly in the current climate and given the challenges the sector has faced in recent years, so it is right we recognise the hard work, dedication and forward-thinking nature of these businesses and their employees. They have embraced digitalisation to become a leading example of UK manufacturing excellence. 
"We are delighted to launch our first Made Smarter Awards and hope that recipients will wear them like a badge of honour to inspire others around them."
For more information visit madesmarter.uk.