KYZEN, the global leader in innovative environmentally friendly cleaning chemistries, announced its '2022 Representatives of the Year' during the recent IPC APEX EXPO at the San Diego Convention Center in California. Southwest Systems was presented with KYZEN's 'Rising Star Award' and SMarTsol received the 'Sales Partner of the Year Award'.
Southwest Systems was awarded for its strong growth and great teamwork. For more than 33 years, Southwest Systems Technology has been providing sales and service for equipment and materials in both the electronic assembly and semiconductor manufacturing industries. The company represents KYZEN in the states of Texas, Oklahoma, Arkansas and Louisiana.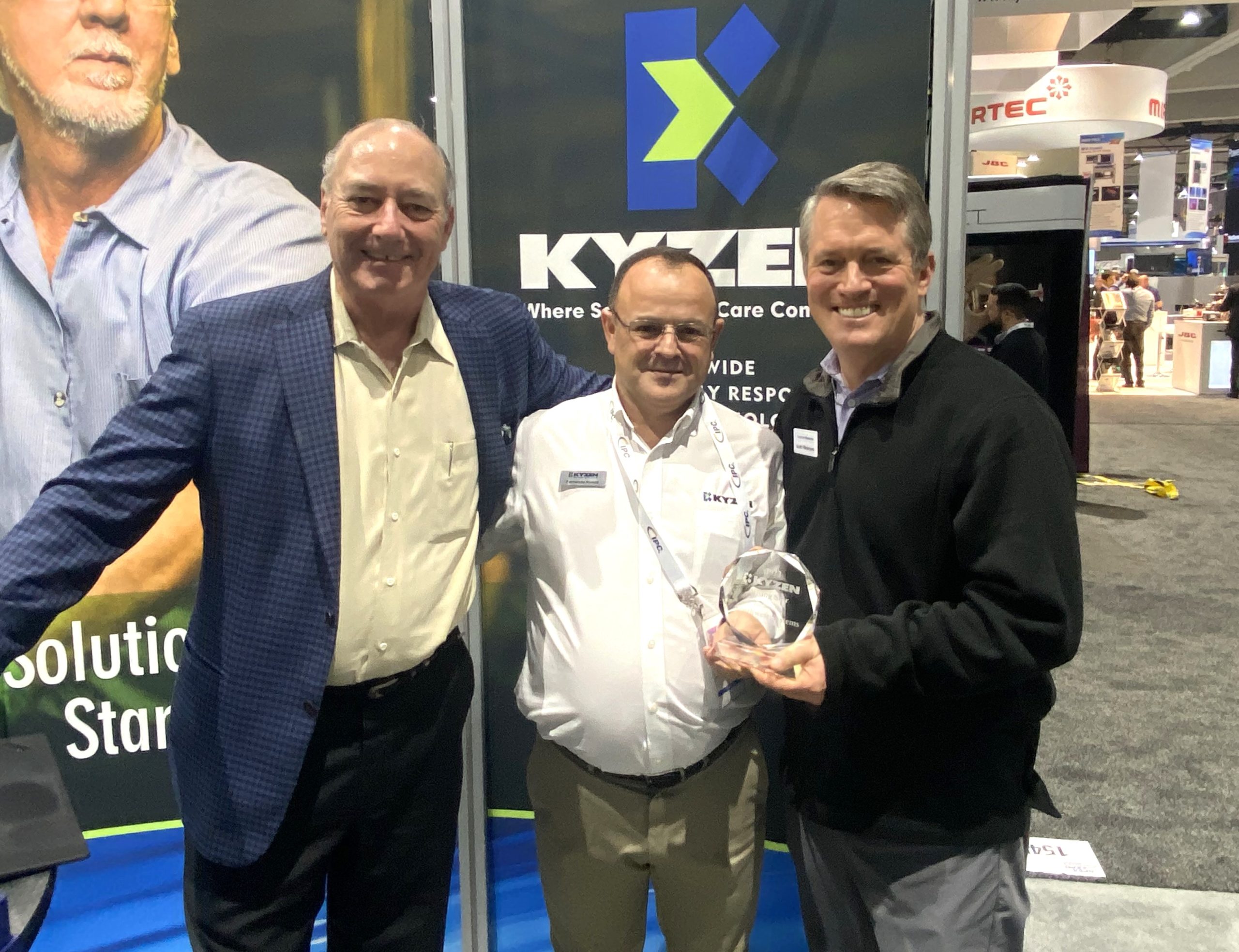 SMarTsol was selected because of their hard work and dedication to fulfilling customer needs. The company represents KYZEN throughout Mexico. With direct personnel as well as distribution and demonstration centers in Guadalajara, Cd. Juárez, Tijuana, Monterrey and Queretaro, and a warehouse in El Paso, TX, the company is equipped to offer fast response times and quality service. SMarTsol has additional support staff in Reynosa, Monterrey and Chihuahua.
Luis Fernando Gazcon had this to say about SMarTsol: "SMarTsol Technologies has proven to be the perfect and ideal partner that KYZEN was looking for to support and take care of our customer's current high demands and requirements during this re-booming of the Electronics Manufacturing Market in México. The steady and vertical growth of the market share that as a team, KYZEN & SMarTsol Technologies, have accomplished in the past years is only a consequence of the strategic plan set and the hard work of our Technical & Sales Teams in all the Mexican territory. We anticipate nothing else but to keep growing in the following years harnessing Mexico's advantageous position in the manufacturing world for North America."
About KYZEN
KYZEN is a global leader in providing environmentally responsible, RoHS compliant precision cleaning chemistries for industries ranging from electronics and advanced packaging to metal finishing and aerospace applications. Since its founding in 1990, KYZEN's innovative cleaning technologies, scientific expertise, and customer support have been repeatedly recognized with the industry's most prestigious awards. For more information, visit www.kyzen.com.