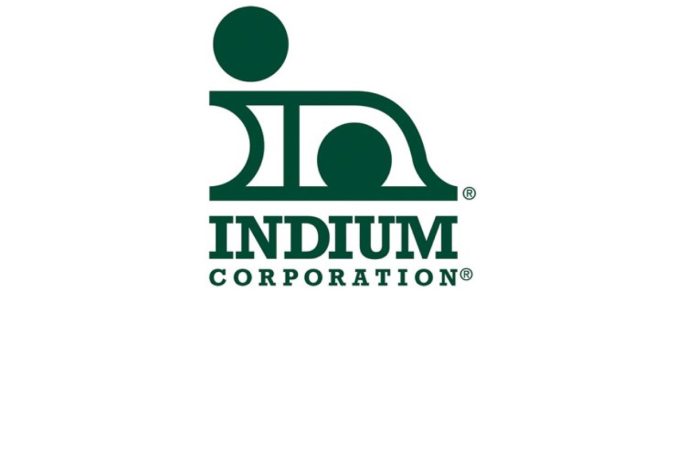 Indium Corporation®, through coordination with its industry partners, will feature its proven solder solutions live on the show floor throughout IPC APEX Expo from Jan. 24‒26 in San Diego, Calif., U.S.
Live@APEX is a collaboration between Indium Corporation and its industry partners. The program benefits all participants, including Indium Corporation, partners, and, most importantly, the customers, who get to experience the equipment and materials in a live-action environment.
This year's program will highlight Indium Corporation materials, including:
You can see these products at the following partner booths:
By demonstrating Indium Corporation products on live equipment at the IPC APEX Expo, attendees get an accurate and honest depiction of the material's performance. If you see an Indium Corporation product running in a booth, be sure to Tweet and tag @IndiumCorp or use the hashtag #LiveatAPEX.
To learn more about the Live@APEX program, contact Product Development Specialist Miloš Lazić.
About Indium Corporation
Indium Corporation® is a premier materials refiner, smelter, manufacturer, and supplier to the global electronics, semiconductor, thin-film, and thermal management markets. Products include solders and fluxes; brazes; thermal interface materials; sputtering targets; indium, gallium, germanium, and tin metals and inorganic compounds; and NanoFoil®. Founded in 1934, the company has global technical support and factories located in China, Germany, India, Malaysia, Singapore, South Korea, the United Kingdom, and the U.S.
For more information about Indium Corporation, visit www.indium.com or email jhuang@indium.com. You can also follow our experts, From One Engineer To Another® (#FOETA), at www.linkedin.com/company/indium-corporation/ or @IndiumCorp.
About IPC APEX Expo
IPC APEX EXPO is the premier event for the electronics manufacturing industry, attracting more than 9,000 professionals from 45 countries. From the industry's leading technical conference and professional development courses to the innovation-driven exhibit floor, IPC APEX EXPO2023 will provide attendees with the opportunity to exceed their usual limits as they participate in the transformation of the industry.
For more information about IPC APEX, please visit www.ipcapex.org.