PBT Works, (in cooperation with MaRC Technologies) a leading manufacturer of cleaning technology for electronic assemblies and tooling, is pleased to announce plans to exhibit at the 2023 IPC APEX EXPO, scheduled to take place Jan. 24-26, 2023 at the San Diego Convention Center in California. The company will showcase a SuperSWASH III and CompaCLEAN III in Booth #1205. Additionally, SMarTsol will showcase the HyperSWASH III high-end cleaning system and MiniSWASH III budget-friendly cleaning system in Booth #2123.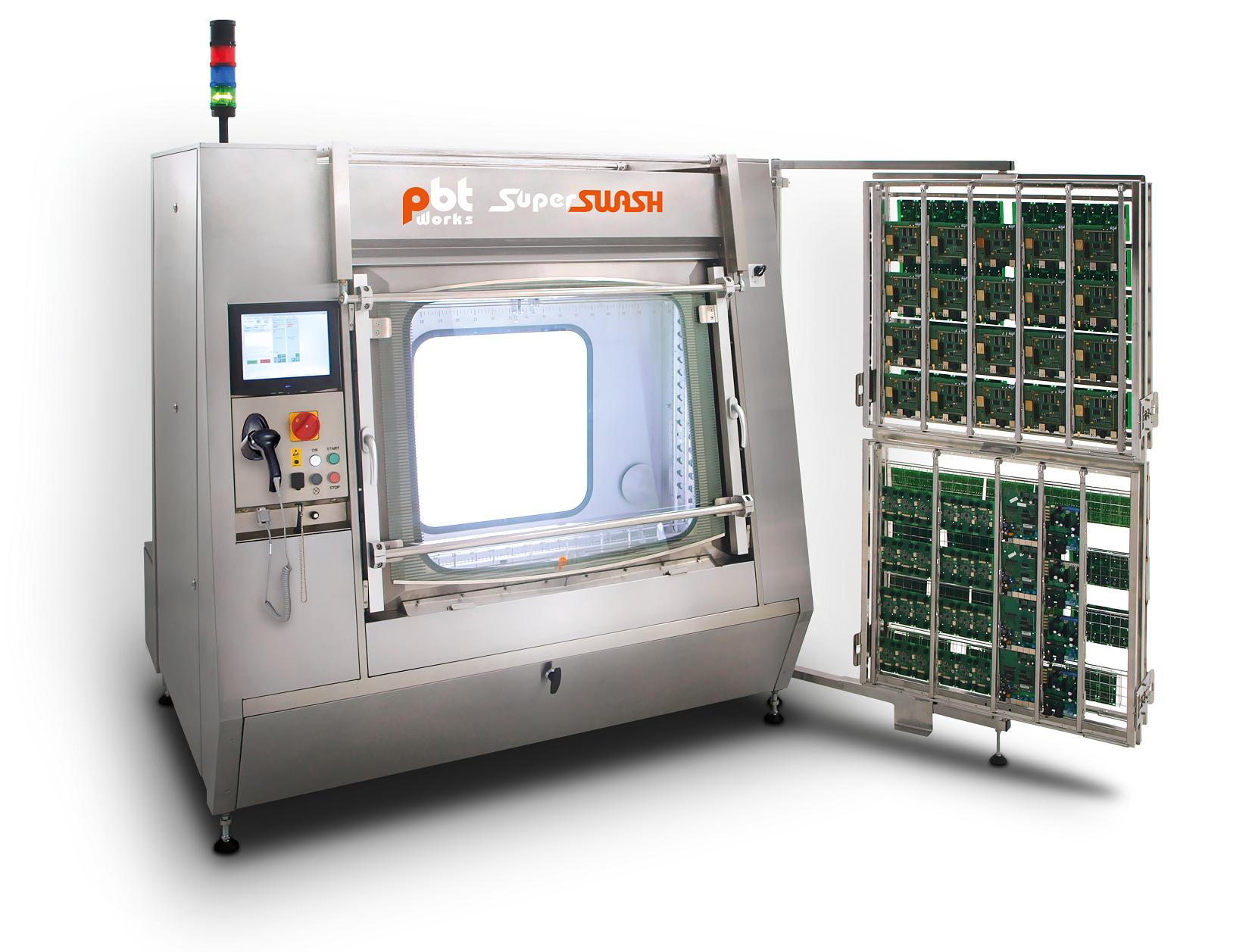 The SuperSWASH III is ideal for high density SMD assemblies, as it is designed for customers looking for the best cleaning results without the need for automation or very high throughput. The system is ideal for medium to low quantities of complex products. SuperSWASH can be easily adjusted for cleaning any size and shape parts.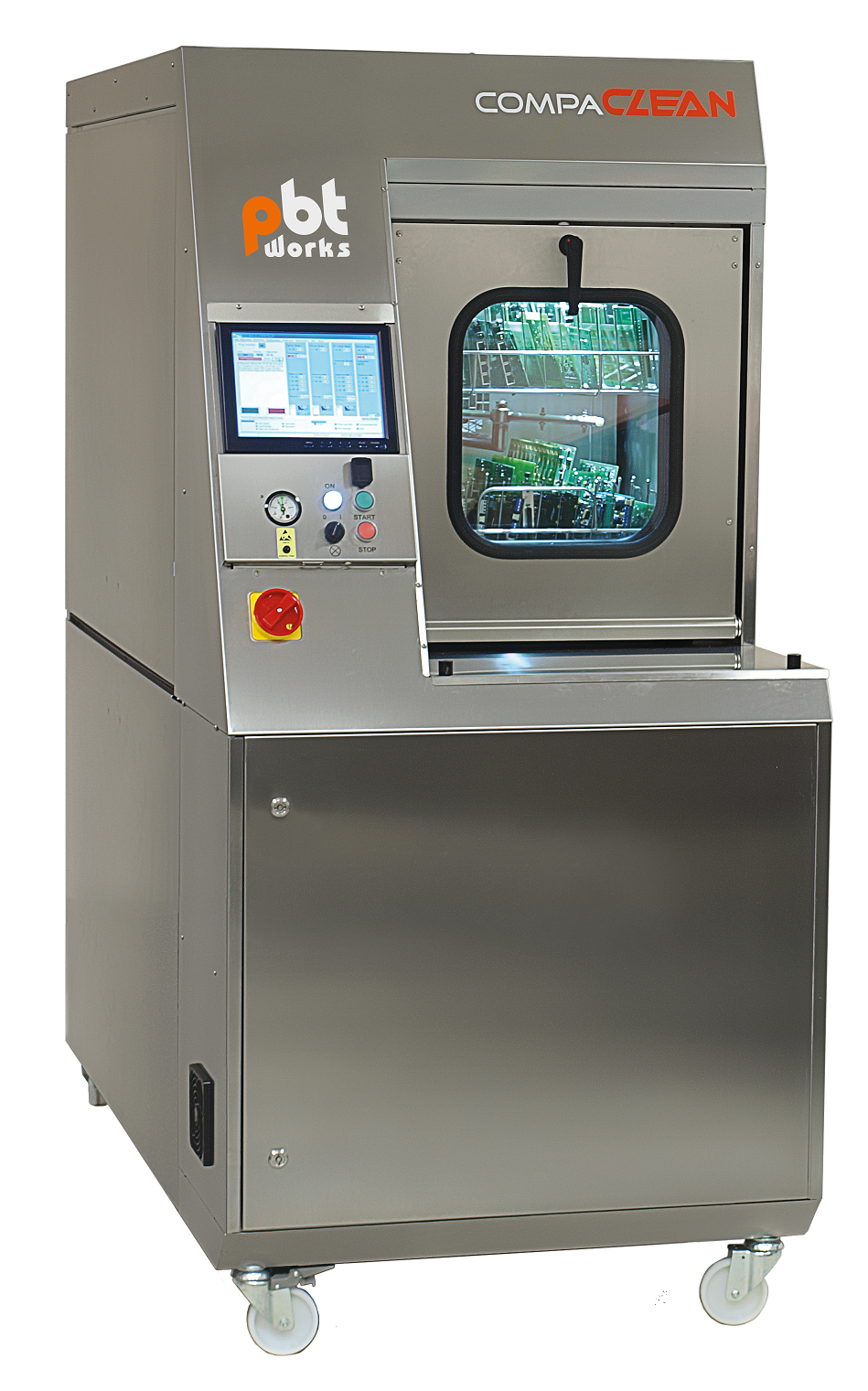 Designed for customers that prefer the traditional dishwasher style machine, CompaCLEAN III provides the type of cleaning many are accustomed to while minimizing the shadow effect, thanks to unique linear tangent spray technology. PCBs are loaded just like plates into a typical kitchen dishwasher. CompaCLEAN can be easily adjusted for cleaning any size and shape of parts by selecting various clamping solutions for bigger or smaller PCBAs and using a single or double basket setting.
PBT Works is EN ISO 9001 and EN ISO 14001 certified. For more information, visit www.pbt-worksusa.com.