Anda Technologies, a leading provider of fluid application and custom automated manufacturing equipment, is pleased to announce that it received two 2022 GLOBAL Technology Awards in the categories of Best Product – Asia for its ADA Series, and Conformal Coating Equipment for its iCoat-5. The awards were announced during a ceremony that took place Wednesday, Nov. 2, 2022 during SMTA International.
The ADA Series smart manufacturing platform has the flexibility to adjust according to the ever-changing needs of the manufacturing industry. Without need to move the work cell, the only adjustments made are to the function modules which allow rapid change-over to meet application, volume, and production requirements.
The multi-functional work cell can be customized to include multiple processes into a single machine. Precision and flexibility are achieved by combining high-speed precision linear motor technology and can include multiple X, Y and/or Z axis. The first X axis combines atmospheric plasma treatment, selective conformal coating, and jet dispensing. The second X axis is reserved for assembly, inspection, or other customizable tasks. Fields of application include plasma treatment, selective conformal coating, encapsulation, underfill, wire bonding, assembly, etc.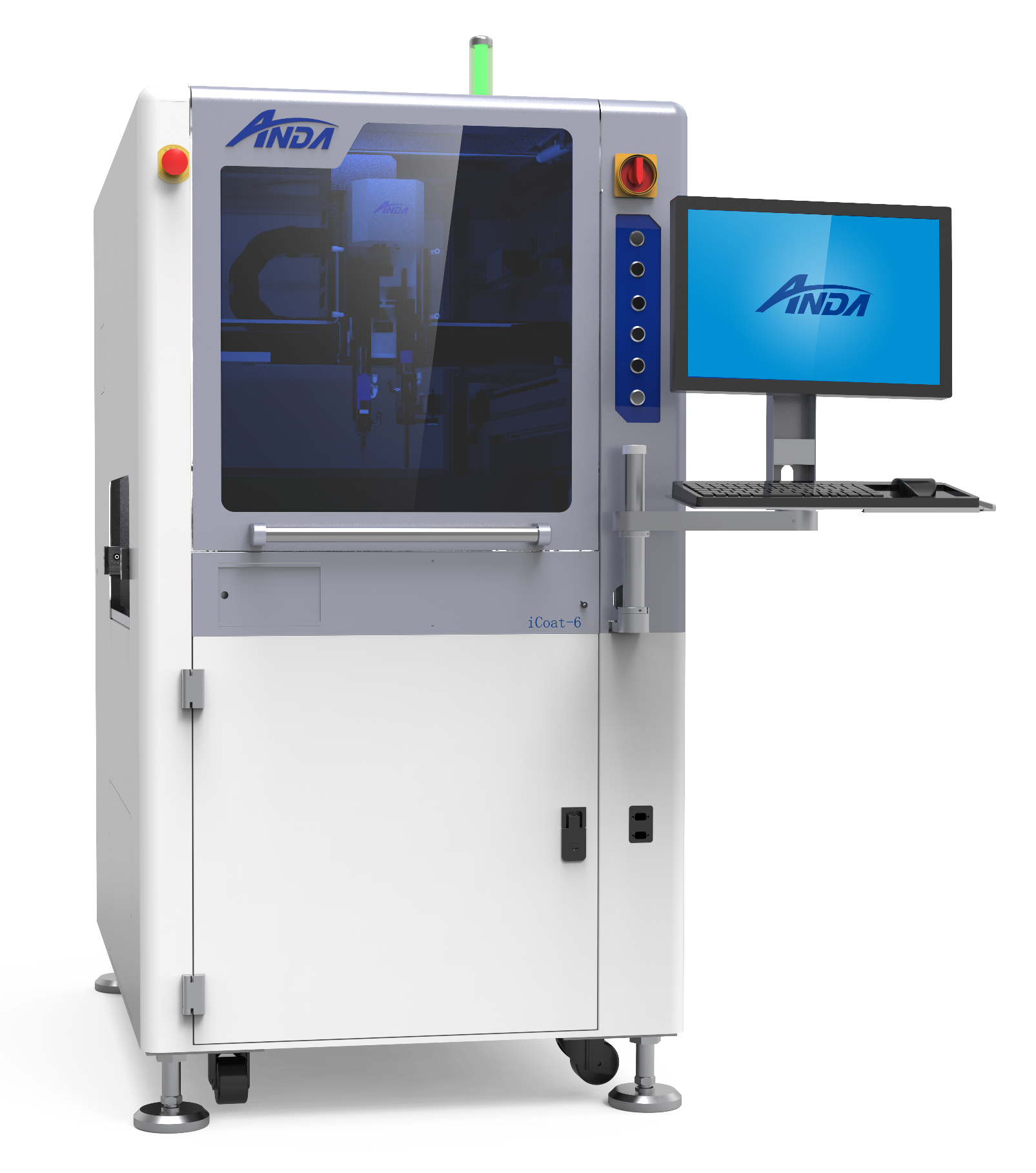 The iCoat-5 Series Multi-Valve High Precision Selective Conformal Coating Machine is a highly flexible automated system that is suitable for panelized or palletized PCBAs, high mix requirements, process flexibility and large area coating. Suitable for dual, triple, or quad valve setup and a variety of different valve configurations, the iCoat-5 adapts to the production needs of diverse PCBAs.
The GLOBAL Technology Awards have recognized the very best new innovations in the printed circuit assembly and packaging industries since 2005. The prestigious awards contest has been bringing together the global SMT and advanced packaging industry in a celebration of the companies and people that are achieving the highest standards and driving our industry forward. For more information, visit www.globalsmt.net/awards.
To learn more, meet with Anda's team at SMTA International 2022, booth 825, or visit www.anda.us.