Pillarhouse USA, Inc. is pleased to announce the appointment of Deon Nungaray as Pillarhouse USA Western Regional Sales Manager, to spearhead sales and technical support efforts in west coast regions of the continental United States.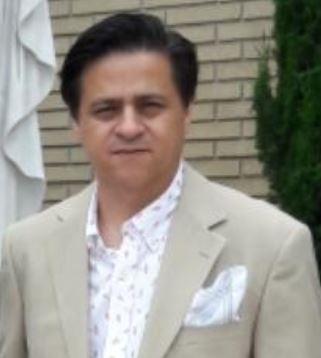 Adrian De'Ath, Vice President of Pillarhouse USA, Inc. stated "We are delighted to announce that Deon Nungaray has joined the Pillarhouse direct sales team. Deon has an extensive background in electronics manufacturing and has worked under various business environments including Original Equipment Manufacturers (OEM), Contract Manufacturers (CM), and consultant capacities, giving him a unique and knowledgeable perspective."
Mr. Nungaray comes to Pillarhouse with over 25 years' experience in the PCB manufacturing operations segment. Most recently, Mr. Nungaray was employed by MSA (an OEM CLASS 3 manufacturer of sensing and safety equipment) as Global Operational Excellence Automation Engineer. In this role, Deon fronted all operational excellence activities and was responsible for identifying, assessing, evaluating, and selecting all automation needs for various plants in US and EU factories.
In addition, Deon has extensive experience working with start-up contract manufacturers and as a PCB manufacturing project consultant, he assisted multiple businesses in establishing automated operations including, but not limited to, SMT, AOI, wave soldering and conformal coating.
Speaking upon his arrival, Deon stated, "I am excited and looking forward to providing our existing customers, and indeed new customers, with highly customizable selective soldering solutions which will not only benefit their internal operations but will ensure a smooth transition from new product development and subsequently, into the hands of operation. I strongly believe that Pillarhouse offers best-in-class solutions in the highly specialized selective soldering space."
Deon believes his niche experience across manufacturing sectors will enable him to maintain the success Pillarhouse USA has enjoyed in recent years, proclaiming, "My objective is quite simply to bring the tools, depth of knowledge and support that will ultimately result in the continuation of value-added propositions and deal completions for each respective Pillarhouse customer."