SMTA Europe will host the Electronics in Harsh Environments Conference in Amsterdam, Netherlands, from 17-19 May 2022.
The third session of the conference addresses electronics reliability, featuring the following presentations:
Microvia Technology Assessment for Space Applications
Maarten Cauwe, IMEC-Cmst
Examination of Failure Mechanisms in IGBT's
Keith Bryant, KB Consultancy
SRAM Test Chip for Radiation Experiment
Kirsten Weide-Zaage, University of Hannover
Case Study for employing the Electrical Twin for Cleaning Process Evaluation
Tom Forsythe, KYZEN Corporation
Thermal Shock Testing of Conformal Coatings on Boards Either Cleaned / UnCleaned
Chris Brightwell, Humiseal
UV LED Conformal Coating Technologies: An Environmentally Friendly Solution for High Performance Applications
Marie Kaing, Abchimie
Professional Development Course
Tuesday 17 May 2022
Design for Reliability and Reliability Testing of Packaging Interconnects under Harsh Environments
This course is included in conference registration!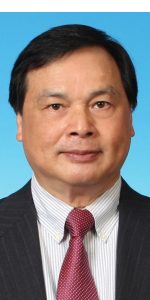 The recent advances and trends of lead-free solder joint reliability are presented in this course. Emphasis is placed on the design for reliability (DFR) and reliability testing and data analysis.
Your registration fee for the technical conference includes a professional development course on Tuesday, access to conference proceedings, refreshment breaks, lunch, entrance to the Expo and our popular welcome reception!