Scienscope International, a leading American supplier of cabinet-style micro-focus X-ray systems, is pleased to announce that it has expanded its production floor by 15,000 ft2. This will help meet the increasing demand for component counters, incoming barcode scanners, and smart racks. The unencumbered space allows Scienscope to increase its production capacity and shorten delivery times.
In 2021 Scienscope was well on its way to a full recovery in sales and marketing. However, the sudden domestic and international logistics congestion caused a backlog in deliveries. Scienscope was affected indirectly through its supply chain, caused by an IC shortage.
"We believe the electronics assembly industry will continue to grow this year," stated Eddy Lin, President, "We will prevail with the focus on automation through innovation. Scienscope is scaling up its production to meet the demand. "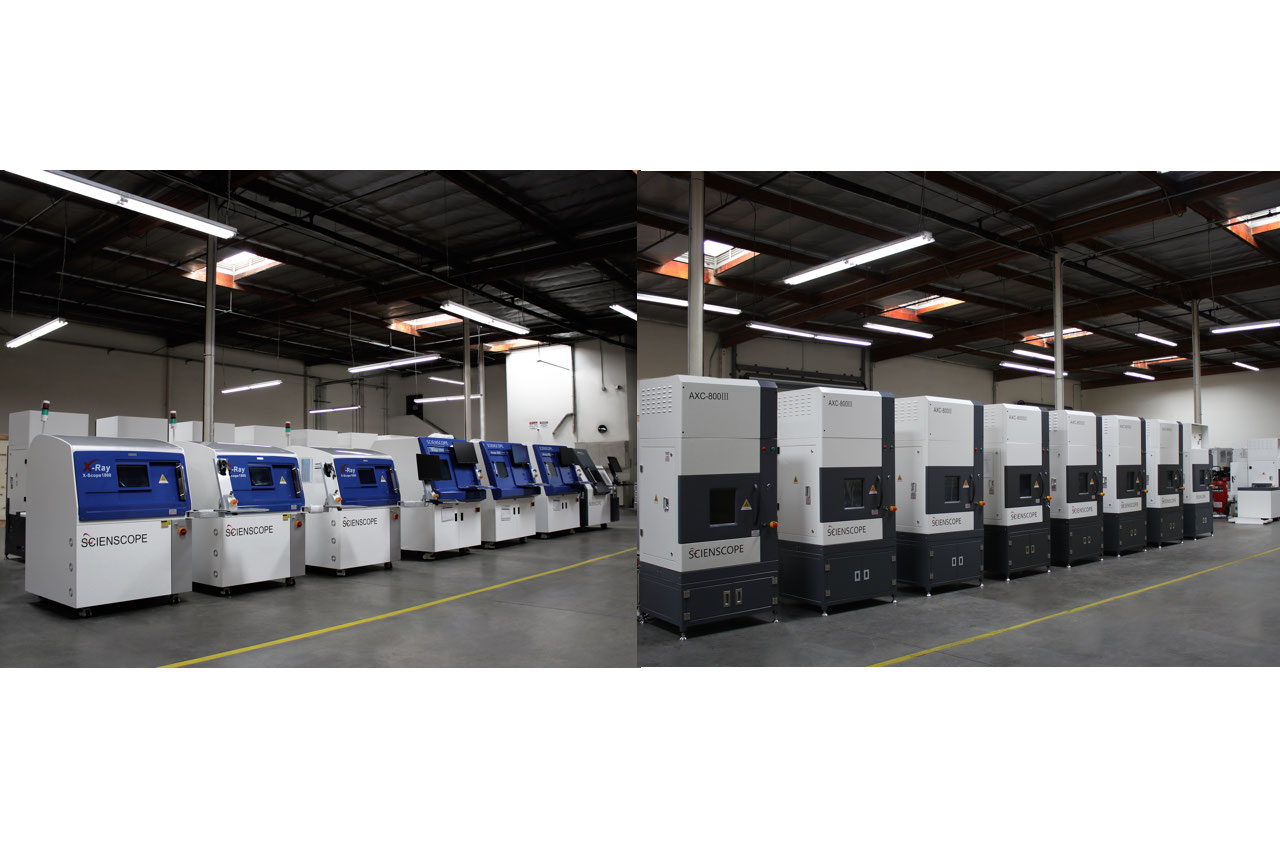 Scienscope strives to promptly deliver automatic component counting and storing equipment to ease its customers' pressure on the workforce shortage while increasing productivity with real-time inventory updates. Global SMT manufacturers can count on the Scienscope team to seamlessly integrate the component management equipment to their MES, ERP, or Oracle, with a return on investment in less than a year.
Lin added, "We look forward to visiting our customers and attending shows as there are many new and exciting technologies this year to see. Nothing beats being there, being able to touch it and feel it. "
For more information, please email Scienscope at info@scienscope.com, call 1-909-590-7273 or visit scienscope.com.
About Scienscope International
Scienscope was founded in 1994 to meet the growing need for reliable and affordable general-purpose optical and video inspection solutions for the electronics and PCB industries. The company began with essential stereo zoom microscopes used for SMT inspection and rework of circuit boards and electromechanical assemblies with a commitment to quality, value, and support. Over the past 25 years, Scienscope has evolved to become a complete inspection solution provider, offering offline and inline X-Ray systems, Video coordinate measurement systems, Video inspection systems, and microscopes to meet a wide variety of applications manufacturing quality requirements.