Scienscope International, a leading American supplier of cabinet style micro-focus X-ray systems,  received a 2022 CIRCUITS ASSEMBLY NPI Award in the category of Labelling for its IMS-200. The award was announced during a special online ceremony on Monday, Feb. 24, 2022.
As with all Scienscope X-ray products, the IMS-200 offers the best price-to-performance ratio in the industry.  Accurate component labeling is vital for inventory management and production efficiency. Currently, this is a time-consuming, labor-intensive process.  Most machines require an operator load and run through each reel to label and introduce each component. The result is less time and labor to count and more error-proof recording of the results.
The IMS-200 is a complete automatic component reels labeling system. It scans the barcode on the reels, uploads the desired information to the MES system, receives the new label with new barcodes, prints, and places the new labels on the reels. The machine uses an Ultra High-resolution camera to read 95 percent of the barcode, including 1D, 2D, QR code, and data-matrix. The estimated ROI is six to ten months, depending on the volume of reels. Its accuracy, efficiency, and affordability earn its CIRCUITS ASSEMBLY'S NPI AWARD as the product of the year.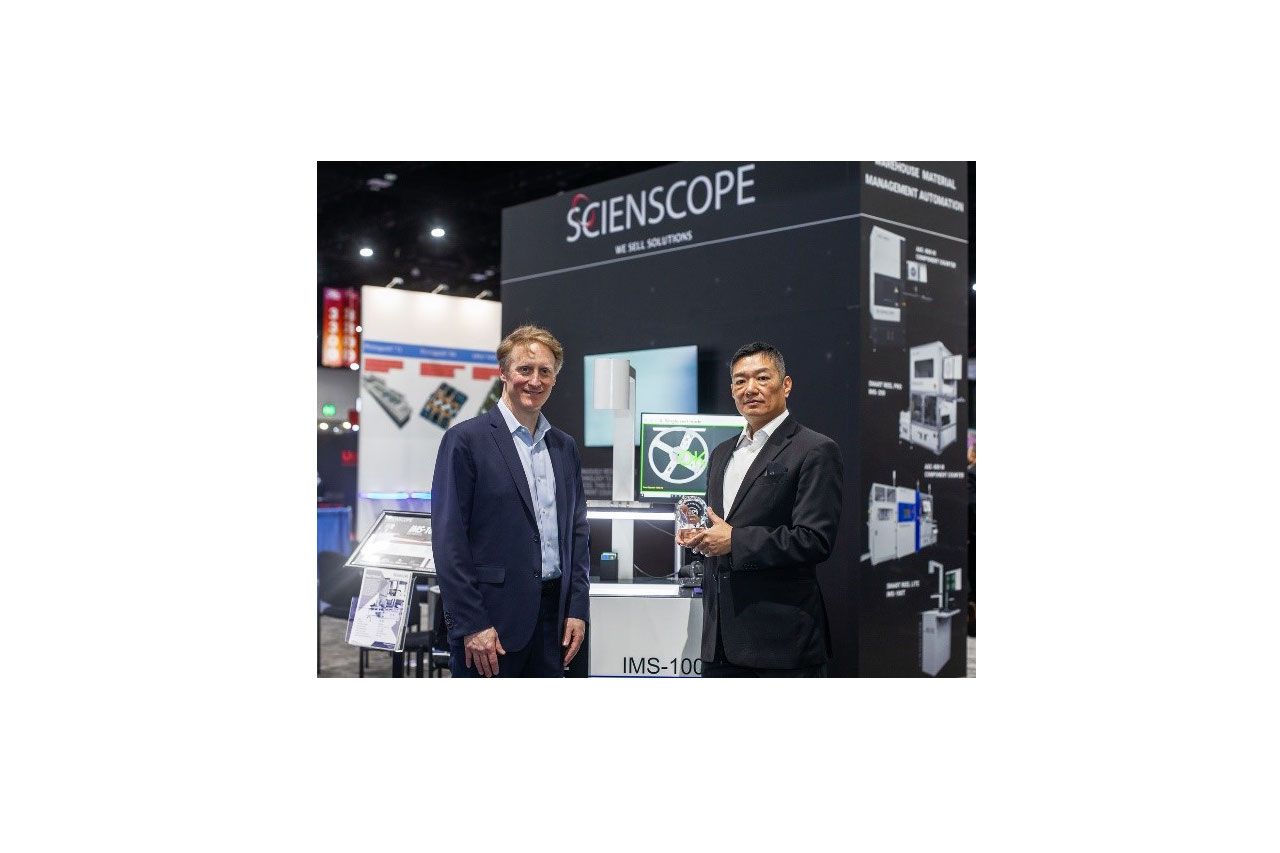 Introduced in 2008, the NPI Awards program celebrates product excellence in electronics surface mount assembly. A distinguished panel of industry experts chooses exclusive products based on the finest examples of creative advancement in technology.
For more information, please email Scienscope at info@scienscope.com, call 1-909-590-7273 or visit scienscope.com.
About Scienscope International
Scienscope was founded in 1994 to meet the growing need for reliable and affordable general-purpose optical and video inspection solutions for the electronics and PCB industries. The company began with essential stereo zoom microscopes used for SMT inspection and rework of circuit boards and electromechanical assemblies with a commitment to quality, value, and support. Over the past 25 years, Scienscope has evolved to become a complete inspection solution provider, offering offline and inline X-Ray systems, Video coordinate measurement systems, Video inspection systems, and microscopes to meet a wide variety of applications manufacturing quality requirements.  Over the last several years, Scienscope has also developed a full line of solutions for warehouse material management.