ioTech Group Ltd ("ioTech") is thrilled to announce that its ground-breaking additive manufacturing technology has taken the productronica 2021 tradeshow by storm by winning not one but two industry awards.
ioTech is honoured to have received the productronica innovation award 2021 that recognises the most innovative new products and manufacturing techniques. After a thorough evaluation by a panel of highly qualified and competent industry experts, ioTech won first place in the PCB & EMS cluster.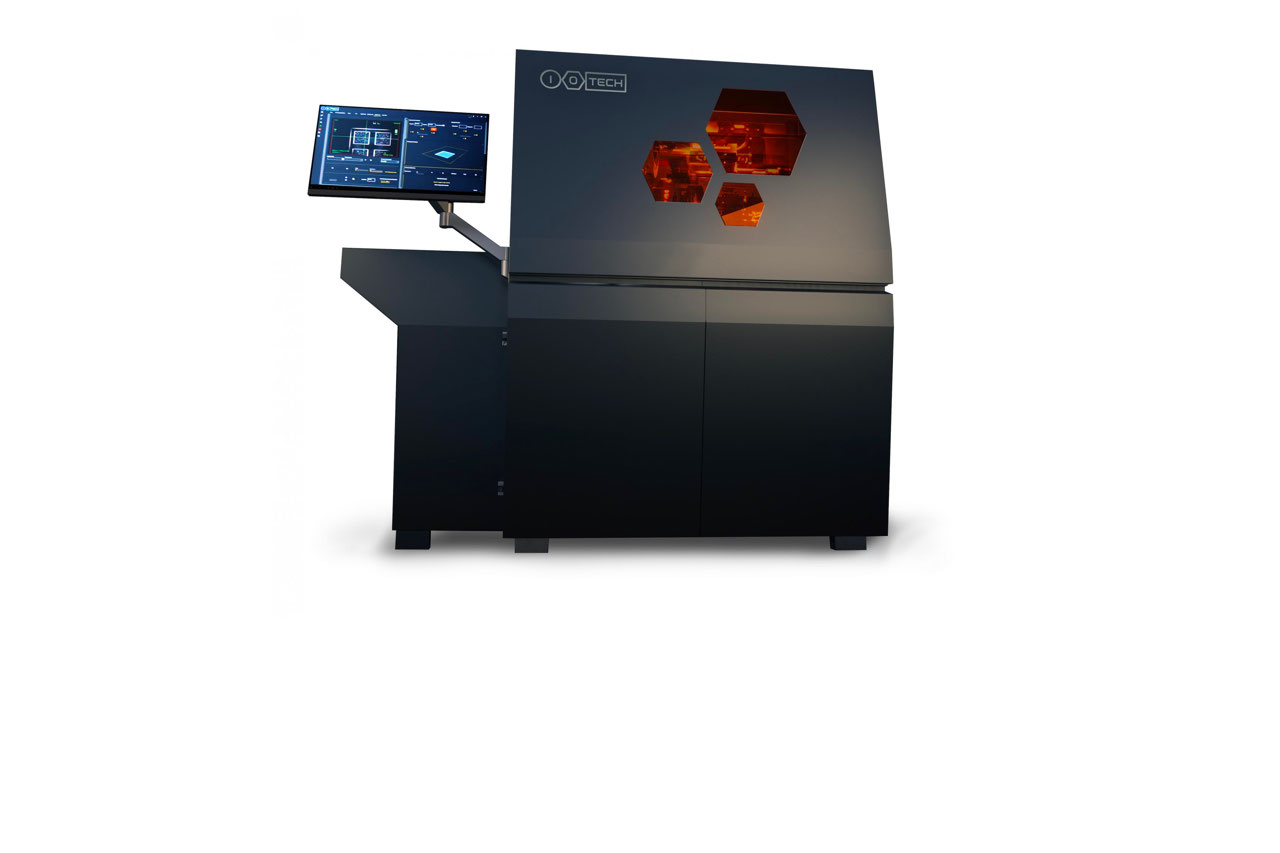 At the show, ioTech also won first prize for the productronica fast forward award 2021, powered by Elektor.
Hervé Javice, ioTech's CEO and co-founder comments: "We have worked very hard to reinvent material deposition so we are absolutely thrilled at winning both industry awards. They reflect a true recognition by productronica's team of experts of our disruptive additive manufacturing technology. 
The summit on climate change just concluded and today. ioTech is making a modest but important contribution with a completely new and greener material deposition technology for the electronics industry.
Imagine the throughput of a screen printer with the flexibility of a dispenser and the resolution of an inkjet printer. ioTech's system can deposit any flowable industrial material with ground-breaking throughput at up to 20mm resolution. 
So, the challenge is now on designers to think out of the box because the box is gone – they are free to innovate with the design they want and the material they need.
We invite industry leading innovators to come and meet with us. We are keen on helping them to increase density in semiconductor packages as well as boost innovation and productivity in PCB manufacturing and assembly. The possibilities are endless and we cannot wait to share them with visitors at productronica and beyond."
About ioTech Group Ltd
Founded in 2016, ioTech is headquartered in London, UK with its R&D and manufacturing activities in Israel. ioTech is a fast-growing venture that has developed the world's first Continuous Laser Assisted Deposition (C.L.A.D.) technology that can process most standard industrial materials. ioTech's system can print and combine multiple (flowable) materials at high resolution and at high speed, offering the flexibility of dispensing at the speed of screen printing. With nearly 40 patents, many of them granted, ioTech is a pioneer in Additive Manufacturing innovation. Its deep technology know-how is set to become a key contributor to multiple industries such as electronics, automotive, aerospace, telecom, and medical equipment.
For more information on ioTech's unique future shaping C.L.A.D. technology, please visit ioTech or click on the video here.