At productronica 2021 Ventec International Group Co., Ltd. (6672 TT) will be launching 'aerolam' – a base material solutions set specifically curated for the diverse and unique requirements of aerospace & defense applications. The Ventec team will be on hand in Hall B3 at booth #222 for the launch and to showcase its unique laminate & prepreg capability across a very wide range of applications and budgets.
The evolution of aerospace and defense (A&D) electronics is accelerating at a staggering pace, driving the demand for reliable high-performance materials that maintain mechanical and electrical integrity in harsh mission-critical operating conditions. Paying attention to the properties of materials at the substrate level is the first step towards achieving the most stringent performance targets of today's A&D manufacturers.
Whatever the substrates must handle – high-speed digital signals, high RF frequencies, intense heat dissipation, extreme environmental stresses – the aerolam portfolio guides designers and manufacturers of high-performance A&D electronics to high-quality products that are ready to meet those demands and are supported by all the necessary documentation including test schedules and certificates of conformity.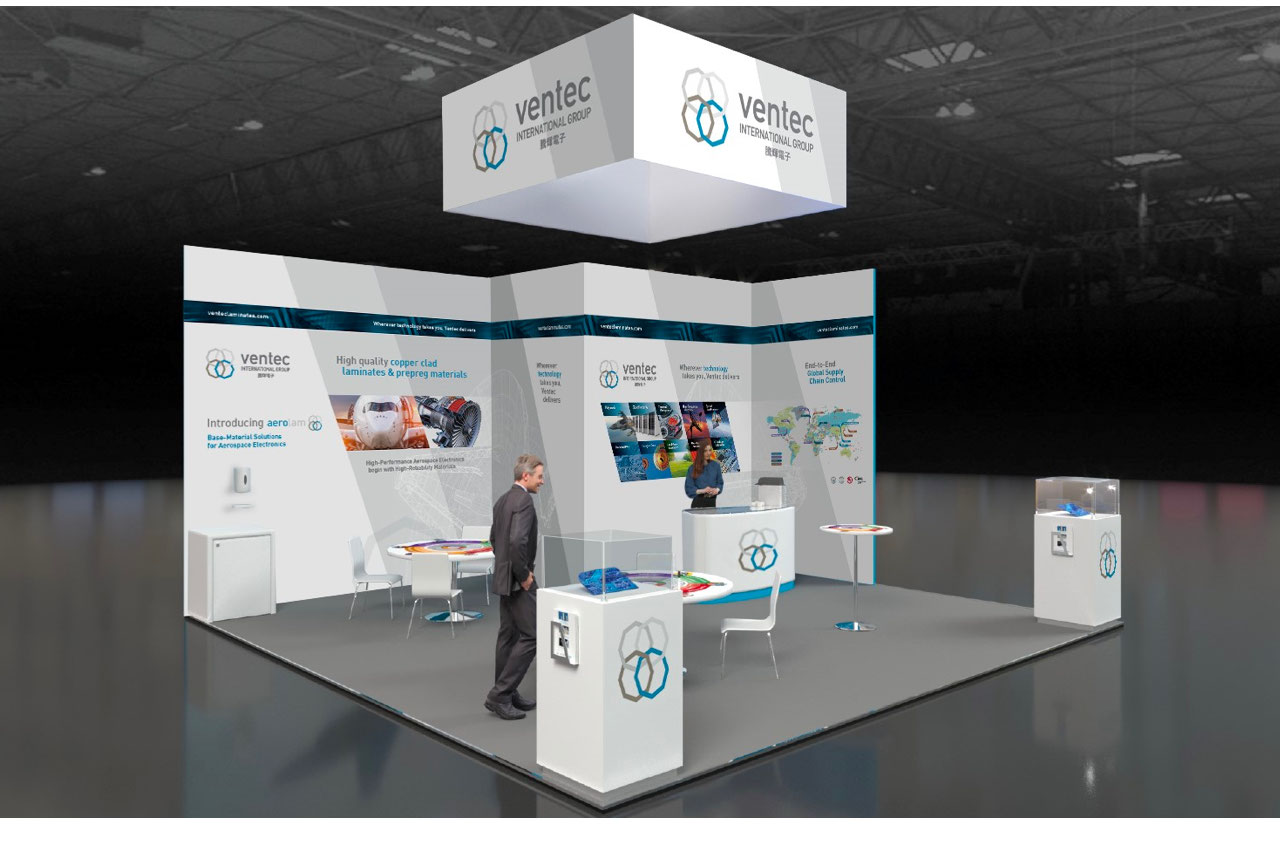 The aerolam portfolio caters for the complete spectrum of A&D application scenarios, from equipment intended to operate in a relatively benign environment such as inside a command-and-control center, to high-performance fielded systems that must withstand the toughest conditions including extreme temperatures, high vibration and g-forces, salt spray, and humidity that challenge reliability to the utmost.
aerolam product-highlights include:
tec-speed 20.0 and tec-speed 30.0 – prepregs and laminates that are engineered to preserve signal energy and aid the fight against noise. Leveraging the latest knowledge in low-loss materials, Ventec's most advanced formulas meet IPC 4103 specifications and provide the foundation for multi-GHz applications up to V/W-band and millimeter-wave frequencies.
VT-901 – Where mechanical strength and high-temperature stability are critical, VT-901, a UL-94 V-0 rated polyimide substrate has high flex strength, high glass temperature (Tg), low Z-axis CTE, and long T260 and T288 times – to maintain dimensional stability and integrity even under harsh loads.
VT-90H – A non-brominated, cost effective high-reliability polyimide that delivers the high-temperature capabilities, high fracture toughness, low Z-axis CTE, and UL-94 flammability HB rating that ensures compliance with defense and aerospace standards worldwide.
Ventec's Quality Management Systems are of course accredited with AS9100 quality standard, and conversant with applicable IPC, space agency and MIL-STD specifications, reflecting Ventec's commitment to meet the strictest industry requirements for aerospace-related products.
For more information about Ventec's solutions and the company's wide variety of products, please visit venteclaminates.com.