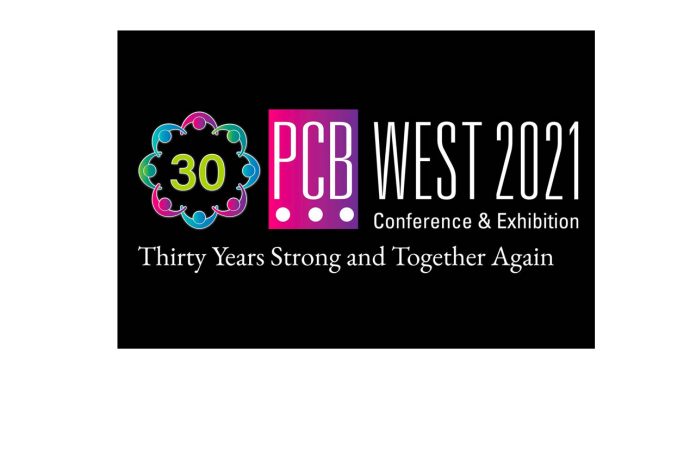 Industry engineers celebrated a return to live events as they gathered at the Santa Clara (CA) Convention Center at PCB West 2021 earlier this month, UP Media Group Inc. announced today.
"Even with all the Covid-19 challenges going on today, with the quality of content and in-person engagement, the PCB West conference continues to prove it's the best of class!" exclaimed Stephen V. Chavez, principal engineer, SME PCB design, at Collins Aerospace and chairman of the Printed Circuit Engineering Association (PCEA).
"I can't overemphasize how grateful attendees were to be at PCB West this year," said Mike Buetow, conference director, PCB West. "They were truly ecstatic to be back face to face with colleagues new and old. And there's nowhere else you can go to see the true titans of board design and signal integrity, like Lee Ritchey and Rick Hartley, in one place."
More than 1,000 electronics technologists registered to attend the four-day conference or exhibits, where more than 100 companies exhibited, show organizers said.
"Thanks so much for helping Avishtech's first appearance at PCB West to be such a success," said Kella Knack, director of strategic marketing, Avishtech. "It was great exposure for us. I think you did an excellent job in organizing and pulling off a successful event in such challenging times."
"Great show … glad and grateful PCB West was able to happen this year!" added Joe Clark, founder, DownStream Technologies.
"Thank you to the PCB West team for all your hard work to make this happen!" said Anaya Vardya, president and CEO, American Standard Circuits.
PCB West annually provides a conference and exhibition focused on the design and manufacture of PCBs, HDI, electronics assembly and circuit board test. Next year's show takes place October 4-7, 2022, at the Santa Clara Convention Center. And PCB East (pcbeast.com), the East Coast version of the event, takes place April 11-13, 2022, in the Boston suburbs.