Succeeding in electronic manufacturing services, in northern and western Europe, is dependent on delivering the utmost quality in every respect. Håkan Svensson knew this when he setup Nordic Industries & Technology AB in Sweden, in 1997, and his commitment to quality has defined the company's philosophy ever since. It has also guided key decisions, especially when selecting suppliers and technical partners.
"We choose the companies we work with very carefully," says Håkan. "To uphold our own reputation, we need them to deliver top performance at all times."
It is fitting, then, that in 2015, Nordic became the first customer in Scandinavia for the newly launched Yamaha YSM20 high-speed modular surface-mount placement platform. Working with Yamaha's distributor for the region, Core-EMT, Håkan's team installed a complete new SMT assembly line containing two YSM20s. At that time, the investment more than doubled Nordic's surface-mount placement capacity.
Now, in 2021, Håkan is making his biggest investment in the company since its inception; expanding the premises and setting up two new surface-mount lines with advanced assembly capabilities. And he has extended his connection with Yamaha and Core-EMT to make it happen; his chosen partners will provide two advanced Yamaha YCP10 printers, two YSM20R mounters, and the YSi-V 3D AOI system.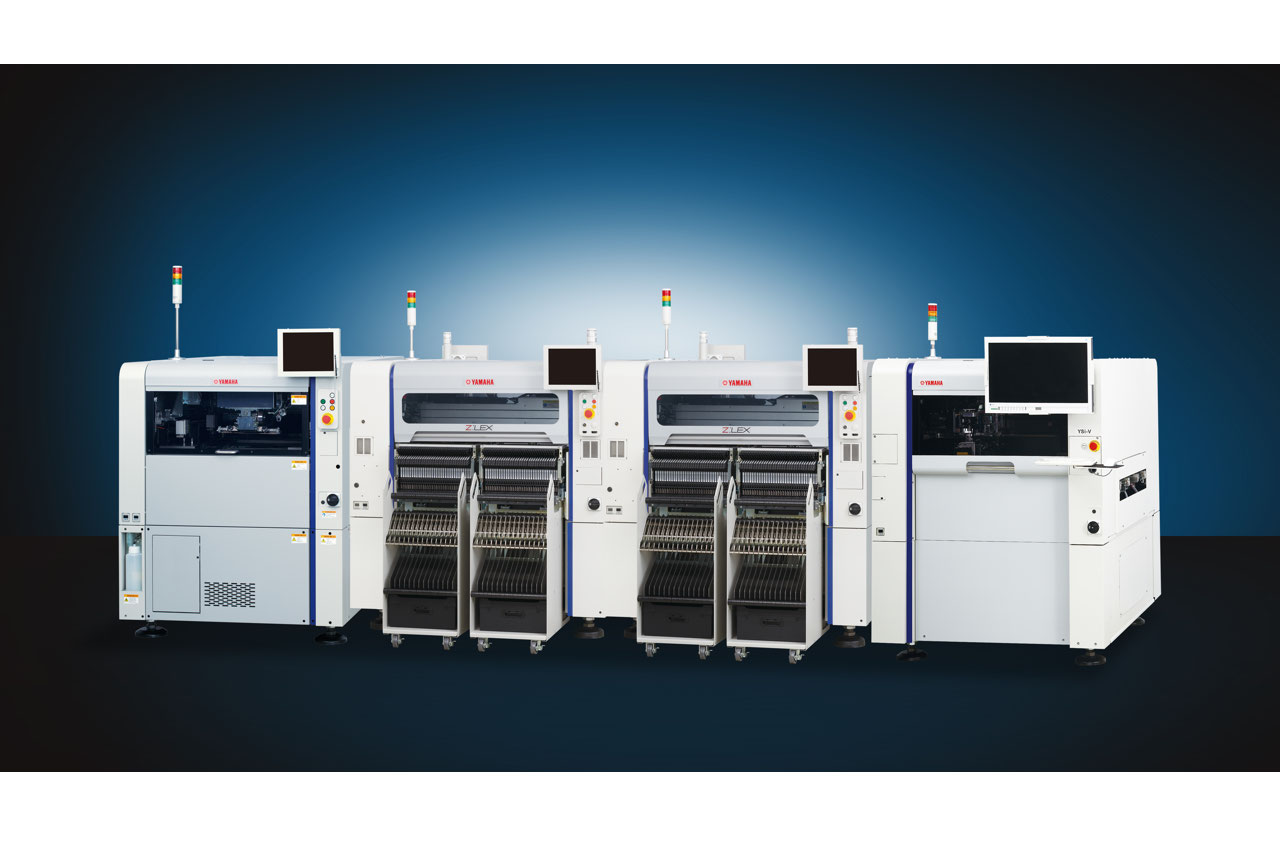 Core-EMT, the appointed sales representative for Northern Europe, enjoys a close connection and long association with Yamaha. The team is taking responsibility for supplying and installing the new Yamaha equipment, as well as providing training for Nordic staff and, of course, taking care of ongoing maintenance and support. Core-EMT will also supply and integrate the conveyor systems that link the machines in the new lines.
Pierre Williams, Yamaha Area Sales Manager for Scandinavia, Baltic, UK, Ireland & South Africa , comments, "Core-EMT is highly respected by the region's EMS community for its technical expertise and dedication to customer support, and is one of our top-performing distributors. Through their actions, they have built great trust with Håkan and his team."
Yamaha's high-speed, flexible surface-mount assembly and inspection systems let their owners build complex assemblies to high quality standards using today's most advanced component and PCB technologies and assembly techniques. With their speed and flexibility, and with Yamaha software tools that automate various aspects of program generation and product changeover, the YCP10 and YSM20R are perfect for handling the diverse mix of projects that Nordic Industries must handle, working with customers serving market sectors such as automotive, industrial, and medical. The new lines can quickly adapt to build boards for applications ranging from precision smart sensors to automotive electronic assemblies that often contain special components and large connectors.
The YCP10 is a compact printer that can handle large PCBs and delivers stable print accuracy at high speed thanks to Yamaha's 3S head with servo-controlled squeegee angle, vacuum-assisted stencil clamping, and easy-to-use graphical alignment system. The YSM20R mounter, with its one-head design that handles components from 0201mm SMD chips to large-size ICs, is the fastest mounter in its class and 5% faster than the YSM20. There are also options for feeder exchange and tray replacement that extend non-stop operation to further boost productivity.
The Yamaha YSi-V AOI system, with features including high camera resolution as well as 2D and 3D inspection modes and the optional multi-angle view, ensures extremely high inspection accuracy and throughput. The YSI-V maximises end-of-line quality assurance and the inspection data assists with troubleshooting and process improvement, aided by software including the QA Option and Mobile Judgement applications that let production managers quickly determine the best course of action when a defect is discovered.
Reflecting on the productive connection with Yamaha and Core-EMT, Håkan comments, "The YSM20 mounters we chose back in 2015 have proved to be a wise investment and continue to perform faultlessly , enabling us to maintain the extremely high quality standards we always seek to achieve. Core-EMT has taken great care of us from the beginning and their knowledgeable team is just a phone call away if we ever need help."
Looking forward, he adds, "We are certain that now is the right time to make our next investment. We are equally certain that Yamaha and Core-EMT are the right team with the right solutions to take us forward. We can't wait to move into our newly extended factory and start using our new Yamaha assembly solutions and the inspection system."