Hernon Manufacturing, Inc.® today announced plans to exhibit at The Battery Show, scheduled to take place Sep. 14-16, 2021 at the Suburban Collection Showplace in Novi, MI. The company will display a spectrum of feeding systems for high viscosity paste-like materials such as thermal paste.
Hernon will demonstrate a benchtop three-axis (XYZ) gantry style dispensing machine (shown above) with two part platforms for increased throughput and several different feeding systems to support different levels of manufacturing. Feeding systems on display will include a two part 400 ml syringe system (the Autobonder 2040) that will be setup to feed material to the gantry dispensing system; a one liter pneumatic ram system (The RAMBO); and a 5 gallon pneumatic progressive cavity can pump (AB-CP750-5) with tungsten rotor to support abrasive fillers.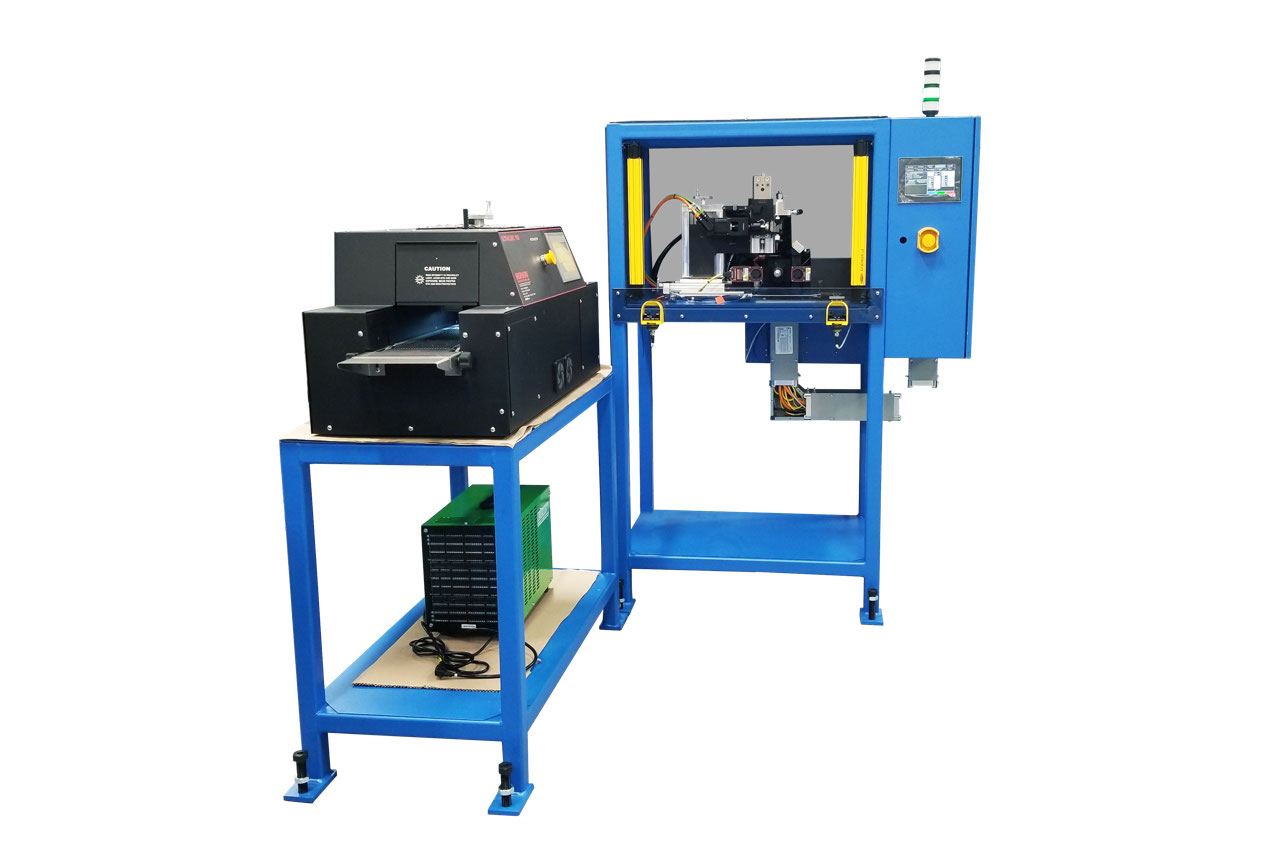 Additionally, Hernon's UV Form-on-Gasket (FOG) system will be on display. This is an application system that applies a bead of sealant on the exterior "outer diameter" of an oil shaft seal and cures it in seconds using high intensity UV lights. Useful in both traditional and electric vehicles, the bead enforces a zero-tolerance policy for oil leaks.
Visit booth 1037 to learn more.
Hernon Manufacturing is an ISO-9001:2008 registered company that manufactures adhesives and dispensing equipment with a total solutions approach. The company has a 43-year history and is headquartered in Sanford, where it has contributed to some of the nation's most sensitive projects including Atlas rocket systems, Excaliber missile systems and even nuclear submarine manufacturing.
For more information, visit hernon.com