Lasering touches an enormous range of industrial processes and consumer products around the world, with operators adopting ever faster systems to drive productivity.
To support this growing market, BOFA – a leader in portable fume and dust extraction – has adopted a global approach to diagnostics and data capture through its new iQ2 operating system, launched on its latest AD Oracle technology for the laser market.
iQ2 unlocks more performance data than ever before, but to ensure this translates into value adding information for operators, BOFA has incorporated smartNAV layout and multiple language options as part of the platform.
As Richard Heard, Product Manager at BOFA International explains: "BOFA extraction technology for lasers reaches just about every corner of the world, thanks to technological innovation and the drive for productivity gains.
"With iQ2, we have introduced internationally recognisable icons, real-time system visualisation and smart navigation to make it easier than ever before for customers to view key performance data, overcoming any local language barriers.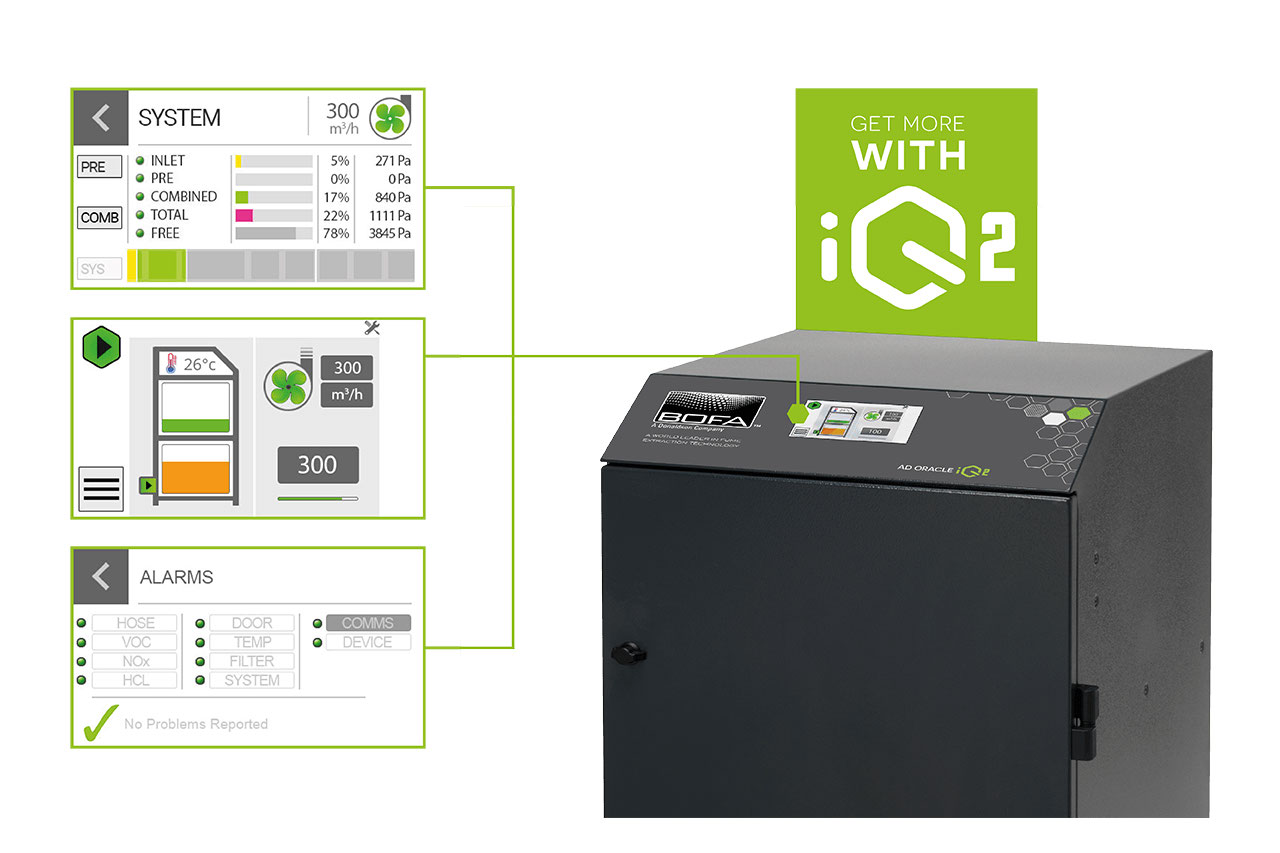 "As a result, users can quickly review system filter status, temperature, percentage motor running and operating efficiency, along with any visual alarms– which can help maximise filter life and head-off potential issues before they impact on production."
Portable fume and dust extraction plays a vital role in keeping 24/7 laser production lines operating by mitigating the risk of unplanned downtime and preventing potentially harmful airborne contaminants entering the breathing zones of operatives.
Richard added: "This combination of more value-adding data and ease of access to real-time and historical performance information translates into better extraction performance and improved productivity."