Indium Corporation has released TACFlux® 571HF, a new no-clean, halogen-free flux formulated for both hand soldering and rework.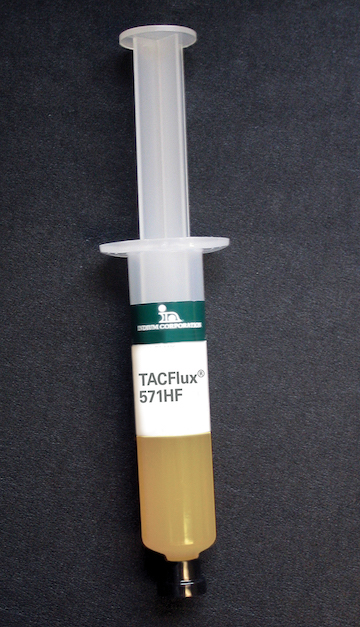 TACFlux® 571HF joins Indium Corporation's versatile offering of specialty fluxes designed to provide solutions for current and evolving industry challenges. Compatible with typical Pb-free (SAC), as well as low-temp bismuth- and indium-containing alloys for PCB assembly applications, benefits include:
Halogen-free per IEC 61249-2-21 test method EN14582
Clear post-reflow flux residue for no-clean applications
Shelf life of up to 1 year
For more information about TACFlux® 571HF, visit https://www.indium.com/products/fluxes/.