Austin American Technology (AAT) is pleased to announce Justin Cody Worden's one-year anniversary as Director of Business Development. Worden oversees the Sales & Marketing Divisions while working closely with AAT's North American product representatives and distributors.
Since joining AAT in 2020, Worden has helped the company setup a fully Virtual Demo Room, launch its new website, and grown the company's representative base. With Worden's leadership, the company was able to increase sales and profits during an economically challenging year.
Worden was instrumental in the redesign and launch of the new Aqua ROSE 4.0 batch cleaner. He has increased AAT's market presence with investments in the company's technology and marketing focus ensuring AAT's strong stance in the SMT/PCB cleaning industry.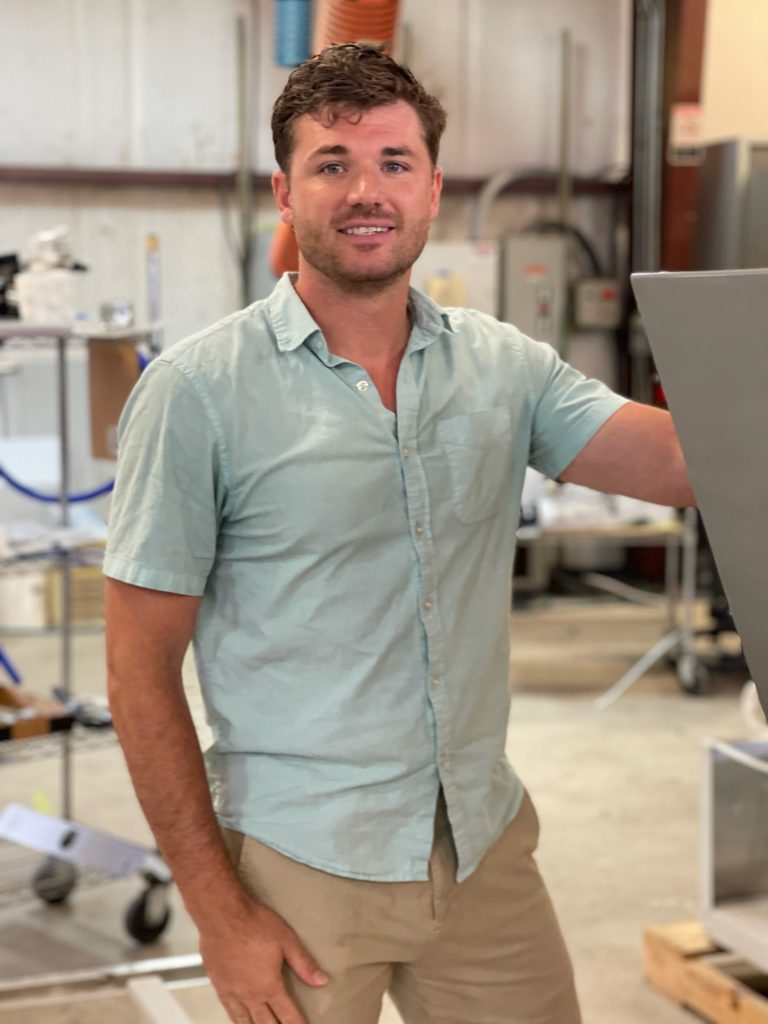 "We are very fortunate here at AAT that Justin joined our team and are very excited about the direction he is leading his division," Todd Rountree, President and COO. "Investment in brilliant and ethical team members like Justin continues to keep AAT as the leader in our market and will for years to come."
Specializing in the implementation of modern resources to provide more value to his clients, Worden has more than a decade of experience working alongside business owners and executives throughout numerous industries. In addition to testing, AAT's Demo Room has gone fully virtual conducting Live Video Demonstrations of its industry-leading cleaners to assist clients with virtual installations and maintenance requests using high-definition digital cameras, professional lighting, microphones and videography equipment.
Worden's business philosophies all revolve around building relationships. He accredits this to both his Midwest upbringing and the mentors he was introduced to early on in his career.
To learn more about any of Austin American's products, visit the new online demo room: https://www.aat-corp.com/new-aat-demo-room.
For more information about Austin American Technology, please visit www.aat-corp.com.