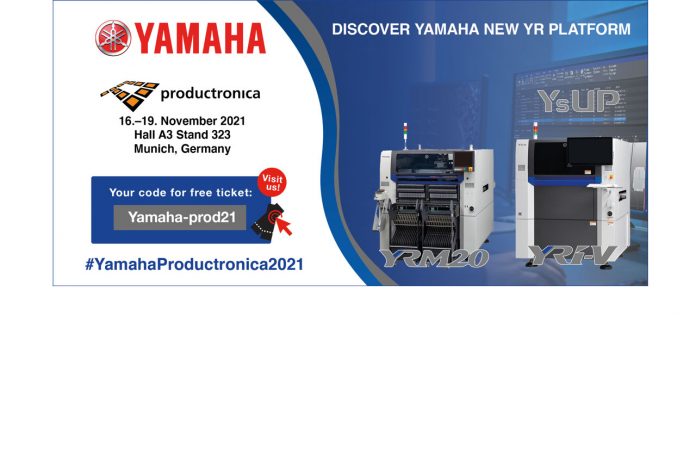 Yamaha Motor Europe Robotics Division is set to reveal new solutions to emerging challenges at Productronica 2021. As the pandemic has restricted interactions at events and in factories since last Productronica 2019, Yamaha has been hard at work developing the next-generation YR platform for customers to be ready for the new era of data-driven manufacturing.
In addition to the new YR series of advanced surface-mount machines, Yamaha will showcase the latest YsUP software for intelligent factories, as well as easily programmable SCARA robots and linear conveyors that deliver affordable, flexible automation for the smart factories of the future. Several areas will present additional Yamaha products, and a special platform will be dedicated to advanced software solutions for tackling the latest assembly challenges.
Yamaha's latest surface-mount placement, printing, and AOI systems, the new YR series, introduce advanced technologies to increase speed, accuracy, reliability, and usability, and are built with a new machine-control system architected for data-driven manufacturing.
Two YRM20 mounters will be at Productronica to demonstrate the Yamaha 1 Stop Smart Solution. Built on Yamaha's next-generation mounter platform, the YRM20 also introduces an advanced rotary RM-head, eATS smart non-stop tray handler and new ZSR high-speed feeder to set class-leading placement speed of 115,000 cph.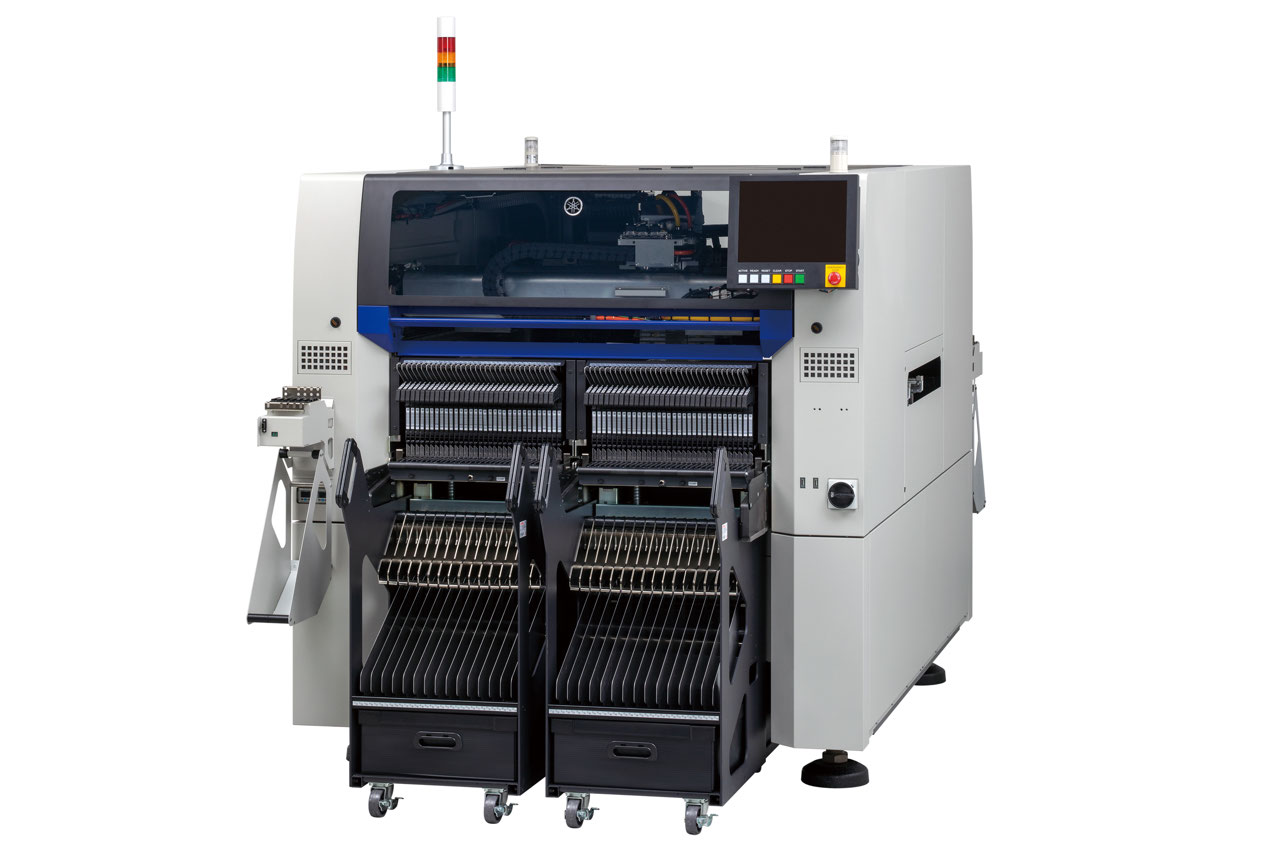 Alongside the YRM20s, the YRi-V 3D AOI system has a newly developed inspection head with a high- speed, high-resolution camera, and an eight-direction 3D projector. With a processing engine powered by a high-performance GPU, and featuring AI-powered deep learning, the YRi-V lets owners inspect complex, densely populated assemblies quickly and accurately. There are also new features to simplify programming and ease operator training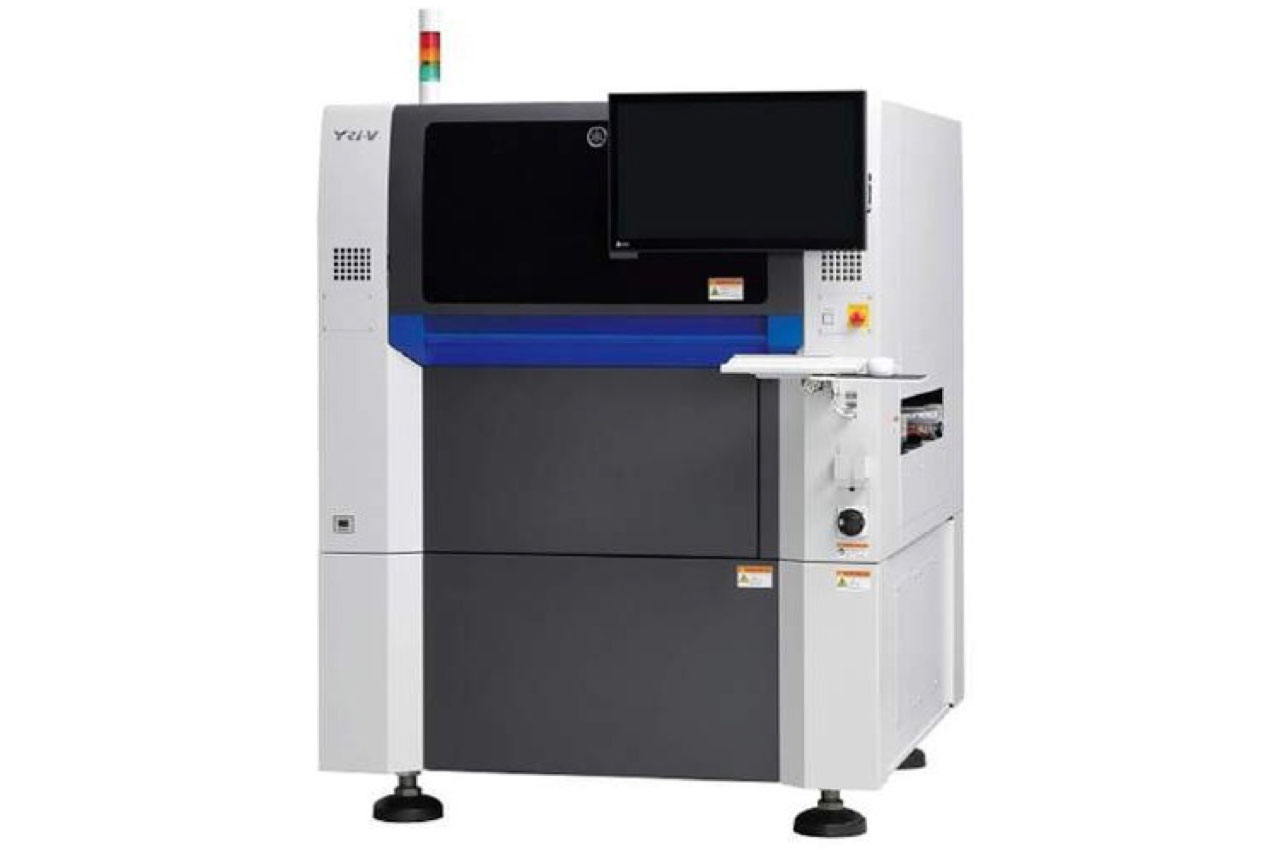 The new YSP10 premium printer is designed for speed, with a new, advanced drive system that delivers faster cycle times as well as options including fully autonomous stencil changeovers to minimize change-over time, relieve operator workload, and raise productivity.
Yamaha's new YsUP programming software and GUI features a wizard to guide data processing, a data editor with 3D board visualization, real-time drawing of parts, and checks component placement and polarity using board gerber data or PCB image. It supports advanced optimizing scenarios like grouping multiple programs. The new Material Information System (YsUP-MI) assists setup configuration and verification and enable full parts control during production and help manage moisture-sensitive devices (MSD) and LED BIN codes.
The software-focused areas of the booth will present additional solutions to assist smart manufacturing. They include the customisable Production Analytics Dashboard and the new Yamaha Intelligent Factory connectivity solution: this advanced data communication platform interfaces with third-party MES, ERP, or MRP software and provides live machine status, advanced process control (APC), live traceability, and two-way verification.
Yamaha Factory Automation section will showcase the YK400XE affordable, high-performance SCARA robot with Asycube intelligent parts feeder, and the LCMR200 linear conveyor module, to show how fast and flexible robots are more accessible than ever for component handling, assembly automation, materials dispensing, and product packing. The YK-XE family includes models with up to 710mm reach and payload capacity from 4kg to 10kg.
Discover Yamaha for real in 2021 at Productronica, Booth 323, Hall A3, November 16-19 and Visit smt.yamaha-motor-im.de/ to find out more and to register for a free Productronica ticket, valid for the event duration, courtesy of Yamaha.