The Murray Percival Company, the leading supplier to the Midwest's electronics industry, offers automated point soldering systems from Apollo Seiko, including desktop solder robots, in-line soldering robots, and laser soldering robots.
Apollo has dedicated their knowledge and competence during the past 30 years in the designing and development of automated soldering systems, setting the industry standard in this specialized technology.
"We believe this is an important time to really shed some light on robotic soldering due to many facilities struggling to fill positions," commented Mark Percival Jr. Marketing and Communications Manager, Murray Percival Co.  "Having a robotic soldering machine not only provides the same capabilities as a human soldering but it actually removes the human error and increases your throughput at a very affordable price."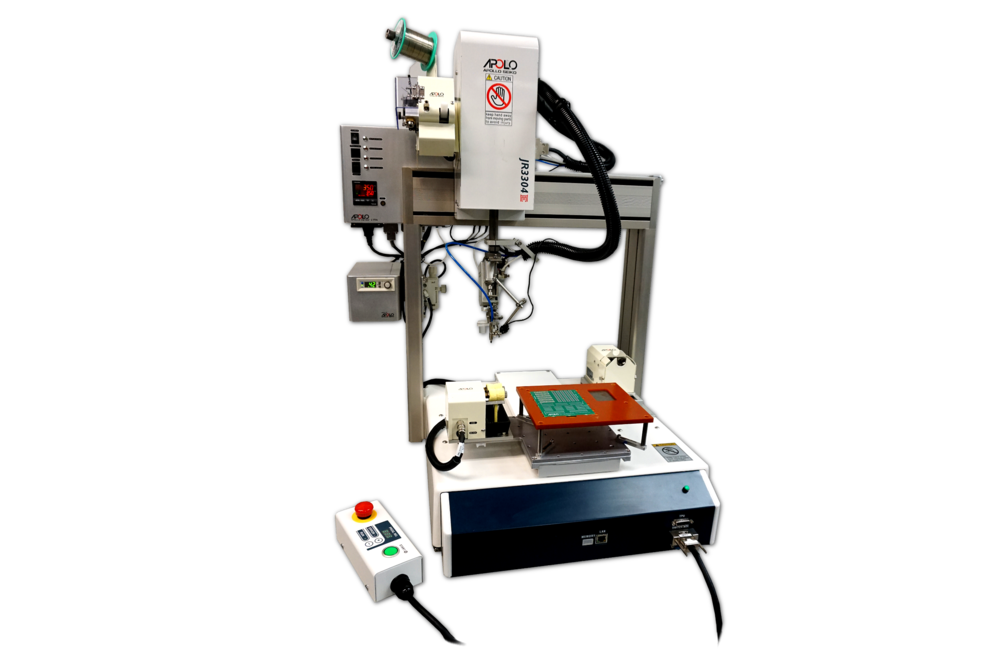 The J-CAT LYRA is a new soldering robot with significantly improved base operational features, increased usability and durability. Its iron tip temperature can be set individually for each soldering point within the same program. As a result, high-quality soldering of components with different heat capacities, reliable filling of through-hole and perfect back fillets can be achieved.
The Murray Percival Co. also offers other Apollo Seiko products such as the L-CAT EVO II, the FANUC SR-LYRA II, and the MLU-808FS/MLU980FS Laser Soldering Systems*
For more information about the Murray Percival Co., or to view the full range of Apollo Seiko products, visit https://www.murraypercival.com/category/125/apollo-seiko.
*Murray Percival offers the Apollo Seiko line in Michigan, Ohio, Indiana, Kentucky, Eastern West Virginia and Western Pennsylvania, for inquiries outside of this specific territory you can contact Apollo Seiko directly at www.apolloseiko.com